US Playing Card Company partners with digi117 to form Zeniz Gaming Network
Traditional card maker moves to gaming with new social freemium title for iOS and Android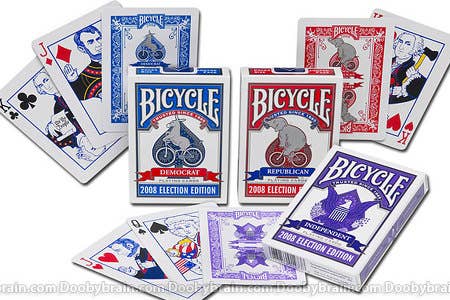 The United States Playing Card Company, well over 100 years in operation, has announced a partnership with a mobile strategy firm called digi117 to create a new online casino title. The new game, Casino by Zeniz, will launch on iOS and Android devices sometime this spring. The game comes from the new partnership working under the name of Zeniz Gaming Network.
"Our product is more than just another poker app, it's a virtual casino: one lobby with digital entertainment as well as many games," said Marc Hill, President of USPC. "The platform is targeted to social gamers with high-end graphics optimized for mobile devices and tablets that bring together critical game attributes and branding opportunities that don't exist in any other mobile game application. Our platform introduces new technology and exciting new ways to play casino games in both single-play and social-play modes. "
"We are excited to be partnered with USPC and feel lucky to be involved with a visionary like Marc helping to implement the USPC digital strategy," said Vadim Chernega, President of digi117. "After designing, developing and promoting over two hundred mobile applications with millions of downloads, we feel confident our experience will make this game a winner. We have some of the most talented designers, and we have launched a new-to-the-world social gaming concept."
"USPC has been providing games and entertainment for 125 years, but as entertainment becomes centered on digital, we know we have to offer our customers a new way to play," added Hill. "Our vision is to leverage our heritage and develop a revenue-generating social gaming company to compete in the mobile application space."