US gaming revenue fell 9% to $4.2bn during July, says NPD
MultiVersus debuts at no. 1 on the sales chart as Elden Ring came in second and Lego Star Wars: The Skywalker Saga was the third best-selling game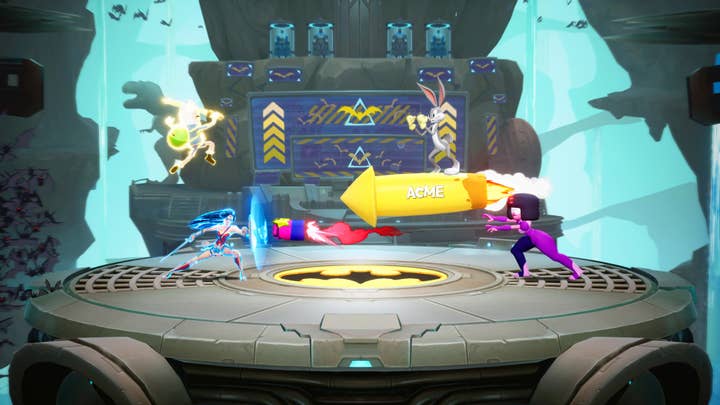 Throughout the month of July US video game revenue reached $4.2 billion, a 9% drop year-over-year according to the latest NPD data.
Consumer spending for the month on hardware increased by 12% year-on-year to $362 million when compared to 2021.
Video game software sales during the month reached $3.7 billion, down 10% year-over-year.
Among game consoles, the PlayStation 5 led in hardware spending while the Nintendo Switch sold the most hardware units during the month.
For software, MultiVersus, Warner Bros. Interactive Entertainment's newest title, debuted as no.1 for July's sales charts whereas Elden Ring came in second.
Lego Star Wars fell to third place while Nintendo's newest RPG, Xenoblade Chronicles 3 premiered at fourth place.
Accessories spending declined by 22% to a total of $148 million when compared to the same period in 2021.
The PS5 DualSense Wireless Controller Midnight Black was the no. 1 selling accessory for the month.
Here are the US Top 20 (based on dollar sales) for the period between 7/3/2022 through 7/30/2022, courtesy of The NPD Group:
| | | |
| --- | --- | --- |
| 1 | NEW | MultiVersus |
| 2 | 1 | Elden Ring |
| 3 | 2 | Lego Star Wars: The Skywalker Saga |
| 4 | NEW | Xenoblade Chronicles 3* |
| 5 | 11 | Call of Duty: Vanguard |
| 6 | 4 | MLB: The Show 22 |
| 7 | 6 | Mario Kart 8* |
| 8 | NEW | Digimon Survive |
| 9 | 10 | Minecraft |
| 10 | 12 | F1 22 |
| 11 | 8 | Kirby and the Forgotten Land* |
| 12 | 15 | Super Smash Bros. Ultimate* |
| 13 | 22 | Animal Crossing: New Horizons* |
| 14 | 5 | Overwatch |
| 15 | 18 | Pokémon Legends: Arceus* |
| 16 | 7 | Nintendo Switch Sports* |
| 17 | 25 | Call of Duty: Black Ops: Cold War |
| 18 | 24 | Far Cry 6 |
| 19 | 37 | Call of Duty: Black Ops III |
| 20 | 13 | Monster Hunter: Rise |
*Digital sales not included