US digital game sales up 18% in June - Report
Superdata finds mobile revenues avoid seasonal slump with 20% growth, Fallout Shelter pulls in $5.1 million in two weeks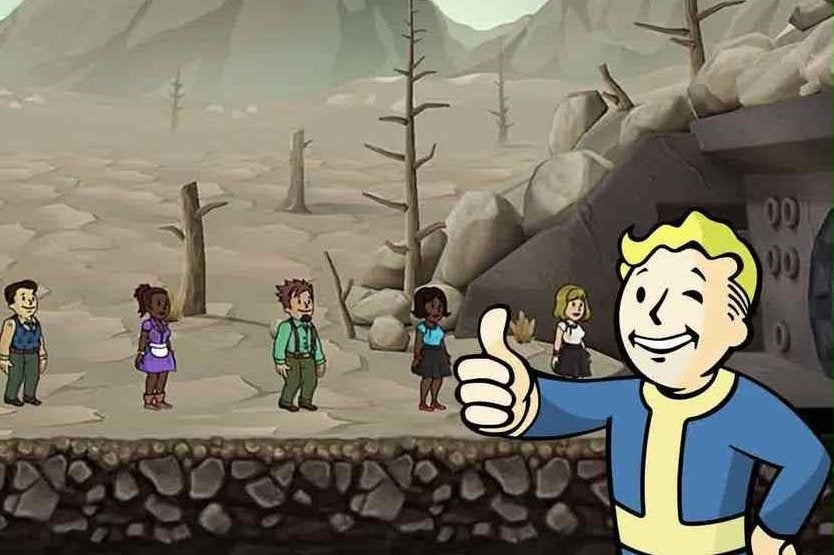 Superdata today released its digital sales figures for the month of June, calling it a surprisingly strong month overall. According to the firm--which collects digital point-of-sale data from developers, publishers, and payment service providers--US digital game revenues were up 18 percent year-over-year to $1.02 billion.
"Generally speaking, Western engagement with mobile games often falls during the summer," Superdata CEO Joost van Dreunen said, "but last month's mobile revenue was up 4 percent over May. Mobile revenues were up 20 percent compared to June 2014 and reached $367 million."
Van Dreunen was particularly impressed with Fallout Shelter, Bethesda's first mobile spin-off to the post-apocalyptic RPG series, and a surprise release on iOS during the company's E3 media briefing. He called the launch "a stroke of marketing brilliance," and said the free-to-play vault management sim garnered $5.1 million in its first two weeks of release.
"While we've seen mobile spin-offs based on AAA game franchises before--Call of Duty: Heroes, Halo: Spartan Assault and Heroes of Dragon Age--Bethesda managed to maximize exposure and reap the benefits," van Dreunen said. "More significant than the publisher's success is the notion that core gaming fans proved to be willing customers for a free-to-play mobile game. By emphasizing unobtrusive monetization and offline playability, Bethesda managed to earn the respect of a consumer group that is otherwise highly critical of free-to-play monetization."
The growth wasn't limited to the mobile market; Superdata found that digital console and PC game sales were up a combined 30 percent year-over-year, accounting for $314 million between them. And just as in the mobile space, Bethesda was one of the big winners. The console ports of the company's Elder Scrolls Online sold 138,000 digital copies for the month, putting it in third place behind Call of Duty: Advanced Warfare and Grand Theft Auto V. Elder Scrolls Online's performance also helped drive the pay-to-play MMO market to an increasingly rare growth month, with the segment's revenues up 7 percent year-over-year to $50 million.
Free-to-play social, mobile, and MMO games still accounted for the largest slice of the digital pie, with nearly $660 million in revenues showing an increase of 13.5 percent.