United Front Games reportedly shut down
Departing staff and pulled games suggest trouble for Canada-based Sleeping Dogs developer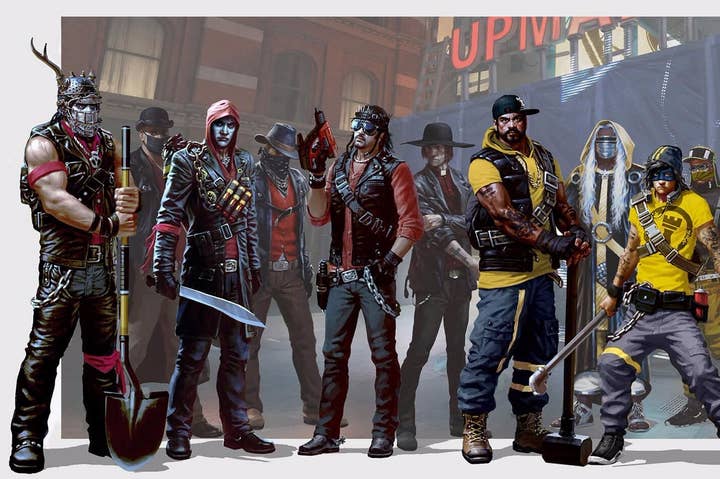 Update:While there has still been no official statement on the studio's closure, it has been all but confirmed by news that development has ceased on Smash + Grab.
A Steam News Announcement for the multiplayer action game, which has been in Early Access, reveals that not only will the game not be supported going forward, United Front is offering refunds to anyone who has played the game.
The statement reads:
A huge thank you to everyone who played and bought Smash + Grab over the last several weeks. We hope everyone had a great time playing.
As we will not be doing any further development or support, we have asked Valve to make refunds available to any owners who request them, regardless of how many hours played.
If you would like a refund, please use the usual Steam refund tools.
Thanks to everyone for the support.
Original Story: Reports indicate that United Front Games, the Vancouver studio behind Sleeping Dogs, has closed its doors.
Claims that the studio was shutting down first emerged through several Twitter and NeoGAF users, IGN reports. The later revelation that Smash + Grab, the developer's most recent title, has been pulled from Steam further indicates an end to the studio. The game was part of a free promotion this past weekend.
A tweet from a member of staff, producer Jen Timms, seems to confirm the company's closure as she bids farewell to the firm.
Currently mourning the best job I've ever had, and the most wonderful team I've ever worked with.
The end of a great era.
Goodbye, UFG.

— Jen Timms (@Scarlettjen) October 18, 2016
Another slightly more cryptic tweet from audio director Ben McCullough shows he is now preparing to search for new employment.

https://twitter.com/BenMcBen/status/788248944274870273

United Front Games first opened doors in 2007. In addition to Sleeping Dogs, it was best known for creating Modnation Racers and LittleBigPlanet Karting.