Uncharted and FIFA lead Vita to chart victory
80 per cent of buyers go for wifi model; Two titles account for 50% of Vita software sales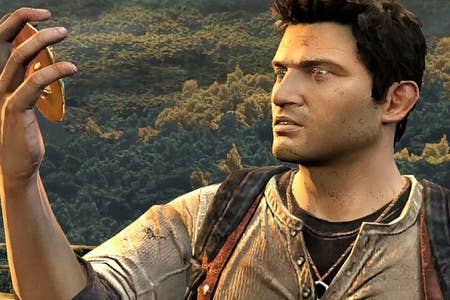 Sony's new handheld the PlayStation Vita has dominated the UK software charts this week. Not only did Uncharted: Golden Abyss take the number one spot, with FIFA Football securing second place, but together they accounted for 50 per cent of Vita games sales.
When it came to the hardware 79 per cent of Vita sales were of the wifi version, as opposed to the more expensive 3G model.
The Vita effect was also felt further down the chart, with a new entry for Wipeout 2048 at 11, and boost for Rayman Origins that pushed it up from 36 to 5 despite it not being stocked in specialist retailer GAME.
It's worth noting that the charts don't cover digital sales, which are a large part of the Vita offering, and so don't give a complete picture of the machine's overall software sales.
Core console titles Syndicate and The Last Story also made their debuts on the chart, at 7 and 15 respectively, while RPG Fallout: New Vegas returned to the chart at 17 in the form of a new Ultimate Edition.
| Last Week | This Week | Title |
| --- | --- | --- |
| New entry | 1 | Uncharted: Golden Abyss |
| New entry | 2 | FIFA Football |
| 1 | 3 | UFC Undisputed 3 |
| 2 | 4 | FIFA 12 |
| Re-entry | 5 | Rayman Origins |
| 4 | 6 | Mario & Sonic London 2012 Olympic Games |
| New entry | 7 | Syndicate |
| 3 | 8 | Call Of Duty: Modern Warfare 3 |
| 5 | 9 | Battlefield 3 |
| 6 | 10 | Final Fantasy XIII-2 |
| New entry | 11 | Wipeout 2048 |
| 9 | 12 | The Elder Scrolls V: Skyrim |
| 7 | 13 | Skylanders: Spyro's Adventure |
| 10 | 14 | Just Dance 3 |
| New entry | 15 | The Last Story |
| 14 | 16 | Zumba Fitness |
| New entry | 17 | Fallout: New Vegas Ultimate Edition |
| 8 | 18 | The Darkness II |
| 16 | 19 | Rage |
| 17 | 20 | Saints Row: The Third |