Uncharted 4 resists Homefront onslaught to remain UK #1
Deep Silver's long in the making sequel settles for third place in its debut week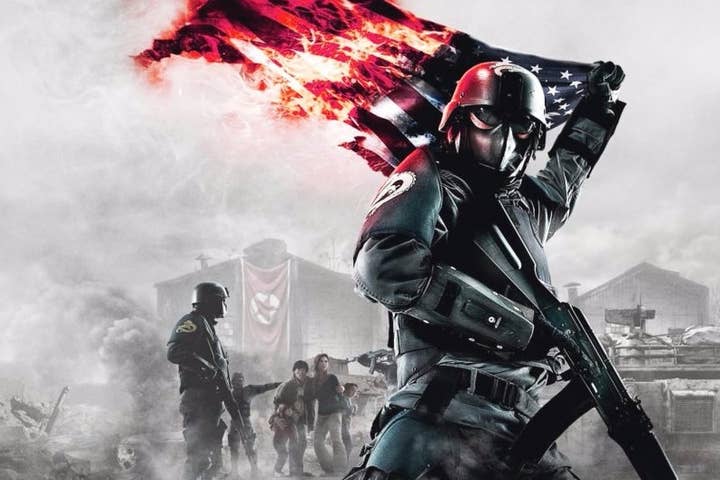 Uncharted 4: A Thief's End held on to the number one spot in the UK last week, making it two in a row for Naughty Dog's latest.
The most credible threat to Nathan Drake's dominance was Deep Silver's Homefront: The Revolution, a game that survived both the collapse of THQ in 2012 and Crytek's financial struggles in 2014. The IP and its development team, Crytek UK, was acquired by Deep Silver's parent company, Koch Media.
Crytek UK is now known as Dambuster Studios, and its team isn't likely to be pleased with the critical response to its debut project under Deep Silver. The PC version of the game had a Metacritic average of 55 per cent at the time of writing, a figure extrapolated from 31 separate review scores. Ultimately, Homefront: The Revolution finished behind both Uncharted 4 and Doom on its debut week.
The other significant new entries last week were Nintendo's Fire Emblem Fates: Birthright for 3DS and Sega's Valkyria Chronicles Remastered for PlayStation 4.
The software top ten is below, courtesy of Ukie and Gfk Chart-Track.
| Last Week | This Week | Title |
| --- | --- | --- |
| 1 | 1 | Uncharted 4 |
| 2 | 2 | Doom |
| New Entry | 3 | Homefront: The Revolution |
| 3 | 4 | Call of Duty: Black Ops III |
| New Entry | 5 | Fire Emblem Fates: Birthright |
| New Entry | 6 | Valkyria Chronicles Remastered |
| 5 | 7 | Tom Clancy's The Division |
| 7 | 8 | Grand Theft Auto V |
| 9 | 9 | LEGO Marvel Avengers |
| 8 | 10 | FIFA 16 |