UK teachers call for "stringent legislation" on violent video games
Association of Teachers and Lecturers believe gaming influences playground behaviour of primary-age children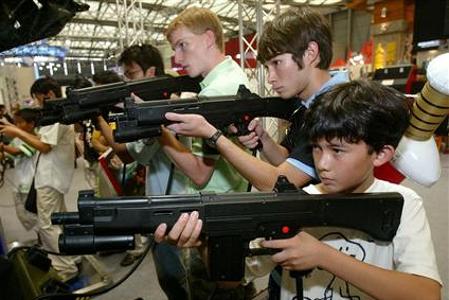 Attendees of the Association of Teachers and Lecturers' (ATL) annual conference voiced strong concerns about the influence of violent video games on primary school children, the Guardian reports.
A number of teachers related stories of children as young as five years-old enacting car crashes and similarly violent scenes in the playground, allegedly inspired by the games they play at home.
Alison Sherratt, a teacher at Riddlesden St Mary's Church of England primary school in West Yorkshire, claimed that such behaviour occurs on a regular basis, and those violent tendencies have crept into the way pupils interact with each other.
"We all expect to see rough and tumble, but I have seen little ones acting out quite graphic scenes in the playground and there is a lot more hitting, hurting and thumping in the classroom for no particular reason," she said.
"Obesity, social exclusion, loneliness, physical fitness, sedentary solitary lives - these are all descriptions of children who are already hooked to games ... Sadly there is a notable correlation between the children who admit to playing games and those who come to school really tired."
Primary school teachers expressed concern that young children have difficulty separating fantasy from reality, and a motion called for "stringent legislation" to cope with gaming's negative influence.
However, Mary Bousted, general secretary of the ATL, emphasised the role of parents and carers in managing exposure to violent film, TV and video game content.
"It's about reminding parents and carers that they have a very real responsibility for their children and that schools can't do it alone," she added.