EToo aims to be the alternative E3
Offers games, developers and E3 livestreams from a London bar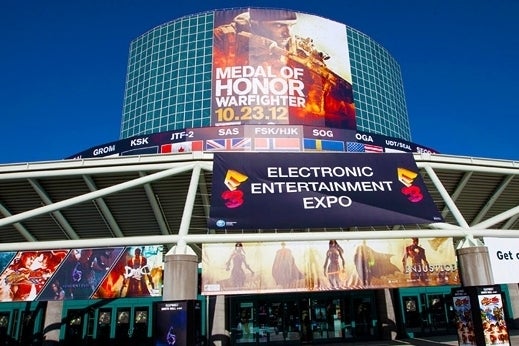 Games journalist Keith Stuart and developer Georg Backer have joined forces with Loading Bar in Soho to host an alternative games event during E3 next week.
The event will feature 30 game developers, live streams from the E3 press conferences and panels from industry experts and is sponsored by PlayStation and PlayJam.
"We've been sort of amazed and taken aback by the response to EToo - what started as a conversation on Twitter has somehow turned into a sell-out event that should see some amazing developers mingling with gamers and drinking cocktails," said organiser Keith Stuart.
"You'll be able to literally taste the glamour"
"We have a great list of developers already - people like Tom Francis who has just released Gunpoint to huge acclaim; and Jim Rossignol who is bringing his hugely promising procedurally generated survival shooter, Sir You Are Being Hunted; and then there's SpiltMilk Studios with the frankly awe-inspiring Hugatron, and Mike Bithell who'll hopefully talk about life after his BAFTA award-winning Thomas Was Alone. And also, Sega, Ubisoft and Sony will all have games there. We'll have the Last of Us before it's in the shops, so you can discover how shatteringly brilliant it is. So many games. In effect, it's E3, miniaturised by about 1000 and then plonked right next to where the Raymond Revue Bar used to be. You'll be able to literally taste the glamour."
The event starts on June 10 with free daily developer events and evening livestream shows. More information is available at the official site.
"PlayStation is pretty excited about EToo," said David Wilson, head of PR for PlayStation UK.
"As well as giving attendees the chance to witness our E3 conference live, there'll be loads of time to get hands on with a range of awesome games from the blockbuster, The Last Of Us, to the small but beautifully formed Rain"