UK games industry behind in female employment
Creative Skillset survey shows improvement, but games still had the lowest proportion of women of any Creative Sector industry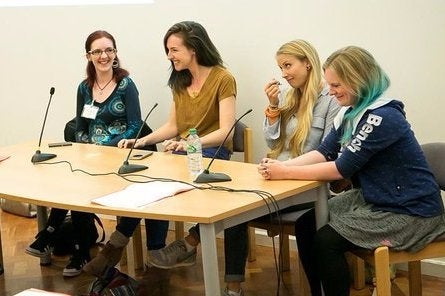 The UK games industry has a lower proportion of female employees than any other part of the Creative Media Sector, according to a new survey from Creative Skillset.
Broadly speaking, the 2015 Creative Skillset media survey, which is conducted every three years, showed positive growth for the British games industry. According to data collected last year, it employs around 10,300 people, a huge increase from the 5,500 people employed in 2012.
However, while the total workforce has recovered, the games industry is lagging behind other creative fields in proportional representation of women.
In 2015, around 2000 women were employed by the UK games industry, equivalent to 19 per cent of the total workforce. In television, that figure was equivalent to almost 45 per cent, in film it was almost 43 per cent, and in radio it was 46 per cent. Indeed, that is the lowest proportion of any of the seven fields included in the survey's Creative Media sector.
However, the advocacy group Women in Games did note the high level of progress since the survey in 2009, when women represented just 6 per cent of the total workforce.
"Industry growth brings opportunities for everyone, and it is pleasing to see the proportion of women in the games industry continuing to grow to 19 percent," said Women In Games founder David Smith. "The Women in Games not for profit organisation seeks to double the number of women in the games industry by 2025."
In terms of Black, Asian and Minority Ethnic (BAME) groups, the games industry was more in line with film, television and radio - which is to say that all displayed disappointing levels of representation. In the games industry, just 4 per cent of employees were from BAME groups, compared to 5 per cent in 2012 and 3 per cent in 2009. Only the animation industry showed a lower proportion than games, but television was the highest with just 8.9 per cent. The UK average for BAME employment across all industries is 10 per cent.
The call for participants in the Creative Skillset Employment Census went out in September last year, and it received 657 responses from the Creative Media sector. In 2015, 104 employers from the games industry participated, compared to 34 in 2012.