UK Games Careers Week debuts March 26th, 2021
A series of events planned to help young people, parents and teachers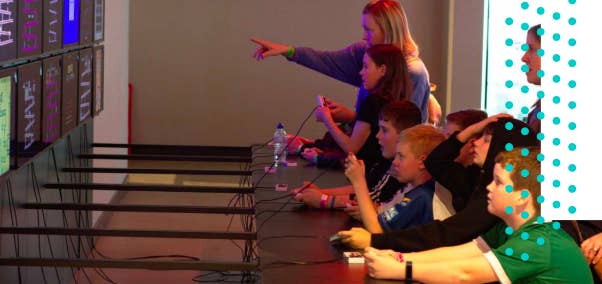 A new week dedicated to video games careers and education will take place between March 26th and April 2nd, 2021.
The week will incorporate existing events including the Games Education Summit and the Grads in Games Awards, alongside new events including the Into Games Masterclasses, Microsoft's DigiGirlz day, careers talks and other events from studios like Sumo Digital, Fabrik Games and Playground Games. There will also be events held by the universities like Staffordshire and Bournemouth, plus exhibition and career talks taking place at the National Videogame Museum.
The event is created by Into Games, Grads In Games and the BGI, and is backed by UKIE, TIGA and NextGen Skills Academy. GamesIndustry.biz is also a support of the project.
The organeirs are open for more events to take place during the week, with a town hall meeting scheduled for Thursday, January 28th.
The objective of the week is to help overcome issues around workforce diversity and poor public recognition of games industry careers. The organisers hope to inspire children to choose and study creative tech sills.
"There's such a rich diversity of games training and career programmes across the games industry, but it can be difficult for the public to find them," BGI vice chair Claire Boissiere said in a statement. "This Games Careers Week will convene, signpost and promote all those amazing programmes to young people, parents, educators and anyone thinking of a change in career, so they're easier to find and more accessible to people from any background in the UK".
For more information, head to gamescareersweek.org