Ubisoft teams with Sony to make Rabbids film
Following the hit TV show Rabbids Invasion, Ubi is looking to further leverage the popular characters on the big screen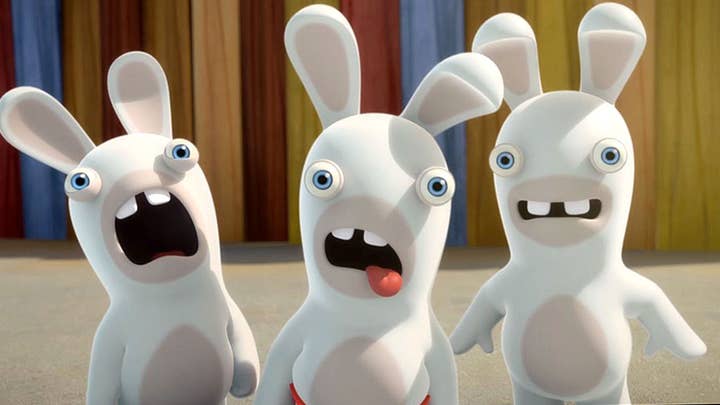 Apart from its financial news today, Ubisoft announced an important movie deal for its Rabbids IP. The publisher has partnered with Sony Pictures Entertainment to develop a full-length feature film based on the Rabbids, which will be overseen at Ubisoft by Ubisoft Motion Pictures, a group that was founded in 2011 to bring Ubisoft's roster of IP to the big screen.
"Sony Pictures has tremendous experience developing hybrid live-action-and-animated blockbusters for audiences around the world, which makes them a natural fit for what we want to achieve with a Rabbids film," said Jean-Julien Baronnet, Executive Director, Ubisoft Motion Pictures. "This deal deepens our partnership with Sony Pictures and highlights our holistic approach to bringing Ubisoft's brands to new audiences while still maintaining the brands' creative integrity."
Hannah Minghella, president of Production for Columbia Pictures, added, "There is an infectious quality to the Rabbids. Their simple joy and absurd, anarchic behavior inadvertently causes you to look at the world afresh. There's no end to the comedy and chaos they will cause when they invade our theaters."
The Rabbids have already seen success outside of the video game realm. Ubisoft Motion Pictures previously worked with Nickelodeon and France Televisions on a TV show, Rabbids Invasion, which has been seen more than 165 million times in five months, and more than two million viewers on average tune into each episode in the US, according to Ubisoft. A release date for the upcoming full-length film was not set.