Ubisoft announces new titles in mobile, free-to-play push
The publisher is ramping up its efforts in the growing digital marketplace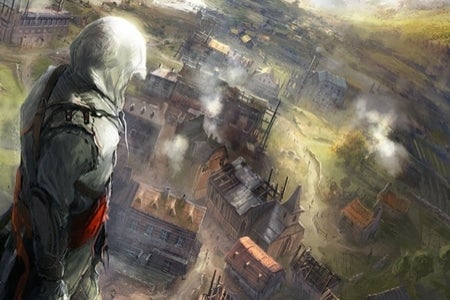 Note: we've modified this story from its original post, as we've been reminded that the Gree partnership for Assassin's Creed was actually announced back in June.
At its Digital Days event, Ubisoft has showcased a number of upcoming titles to make it clear that it's serious about the digital marketplace. The most notable of these is a new Assassin's Creed for mobile. Ubisoft reiterated its partnership with Japanese giant Gree to bring out Assassin's Creed Utopia for smartphones. The freemium title, launching on iOS and Android this holiday, is set during the early colonial history of America and will be a good complement for the upcoming triple-A console release.
Another big Ubi franchise, Rayman, is getting the mobile treatment as well. Rayman Jungle Run is being planned for smartphones and tablets and is based on the chasing bonus levels found in Rayman Origins.
Ubisoft also unveiled a slew of free-to-play games, including The Mighty Quest For Epic Loot, an asynchronous dungeon crawler, and other free-to-play titles like Anno Online and Silent Hunter Online were demonstrated in more detail.
On the console side of things, Ubisoft announced a new entry in the Call of Juarez series, called Gunslinger. The game is being developed by Dead Island studio Techland and is currently scheduled for 2013 on Xbox Live Arcade, PlayStation Network and PC. More DLC is also coming later this month for XBLA hit Trials Evolution.
With EA constantly talking about its big digital growth on every earnings call, it's interesting to see how the other top publishers respond and leverage their own IP.
[Thanks to Gamasutra]