Ubisoft holiday sales up 56%
Far Cry 4 ships 7 million as Assassin's Creed games combine for 10 million; Guillemot expects console installed base to double this year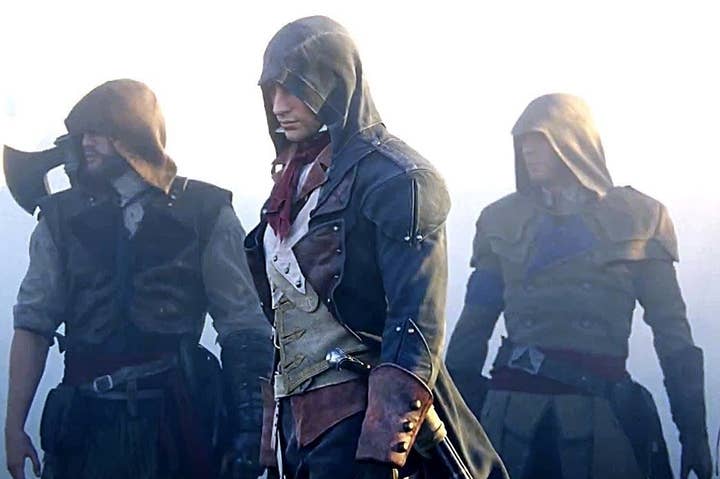 Ubisoft today reported its fiscal third quarter earnings, showing it enjoyed a very happy holiday season. For the three months ended December 31, 2014, the publisher reported sales of €809.7 million ($923.5 million), up 55.8 percent year-over-year.
Credit for the uptick in sales was spread throughout the Ubisoft catalog. Assassin's Creed Unity and Assassin's Creed Rogue combined to ship 10 million units, while Far Cry 4 sold-in 7 million copies on its own. New racing title The Crew shipped 2 million copies, which the publisher said was the best sales performance for racing games released in late 2014 (Driveclub was released on PlayStation 4 in early October, while Forza Horizon 2 landed on Xbox One in late September). Just Dance 4 shipped 4 million units, while Watch Dogs continued to sell, reaching a total of 10 million units sold-in since its May 2014 debut.
Ubisoft also touted a boost in its digital revenues, which jumped 157 percent year-over-year to €138 million ($157.4 million). For the fiscal year to date, digital sales have made up just over 21.2 percent of the publisher's revenues, compared to 15.3 percent for the comparable stretch in the previous year. Even back catalog sales were up, as Ubisoft reported a 25.9 percent jump to €67.1 million ($76.53 million) for the holiday quarter.
"We are now capitalizing on the investments we have made over the past several years to further develop our creative strengths, boost our marketing impact and extend our digital footprint," Ubisoft CEO Yves Guillemot said in a statement. "Our performance is all the more impressive given that it is wholly the result of Ubisoft's teams. Each of these successful games was developed by our in-house studios and we own our brands, which means that our destiny is in our own hands and we are internalizing the value created for our shareholders."
The strong performance of Ubisoft's last quarter was tempered somewhat by its expectations for the current quarter. Ubisoft expects fourth quarter sales to be down about 25 percent to €146 million ($166.53 million). Part of that anticipated slide is due to a tougher comparison in the release slate. Last year, Ubisoft released South Park: The Stick of Truth during its fiscal fourth quarter; this year its biggest release of the quarter is the PC version of Assassin's Creed Rogue.
Ubisoft also updated its full-year sales target, moving it to €1.44 billion ($1.64 billion), up from its previously expected €1.40 billion (1.60 billion). The company also raised its operating income target on a non-International Financial Reporting Standards basis to €165 million ($188.20 million), up from €150 million ($171.09 million).
In a post-earnings conference call, Guillemot said the new console generation was hitting its sweet spot, with an estimated end-of-2014 installed base of 28 million that he expects to double by the end of 2015.
Guillemot also updated investors on the Assassin's Creed feature film, saying it was set for a December 21, 2016 release. On top of that, he confirmed that New Regency had greenlit the project, and production had already begun.