Ubisoft, Bossa, Paradox commit to GameHorizon 2013
Wide-ranging early line-up covers the future of console development, new hardware, social and PC gaming, robotics and art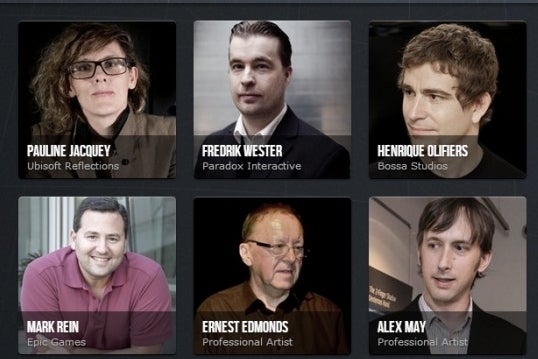 Ubisoft, Paradox, Bossa Studios, GameStick and Epic Games and have all signed up for this year's GameHorizon conference, taking place in Newcastle, May 8-9.
Ubisoft Reflections' new managing director Pauline Jacquey will deliver the opening keynote, highlighting collaborations between the local Newcastle studio and peers across the publisher's network of studios on projects such as Watch Dogs, Far Cry 3 and Ghost Recon Online.
The first day will also feature a session from Paradox CEO Fredrik Wester on the importance of catering to niche gamers within thriving online gaming platforms, while Henrique Olifiers, co-founder of Bossa Studios, will be sharing his views on gaming's future relationships with social networks.
The majority of sessions will be streamed online and hosted over the two days by Revolution Software development veteran Charles Cecil. The event will also feature a roundtable focused on new opportunities in video game hardware, featuring Sameer Baroova, head of games for GameStick and Mark Rein, vice president of Unreal Engine maker Epic Games.
As well as games companies, GameHorizon is also inviting speakers from other creative backgrounds, with Alex May, co-creator of My Robot Companion, revealing the polarised reactions to the uncanny valley created by his robotics work. Ernest Edmonds, who first used computers in his art in the late 60s, will ask if we need to apply a critical language to describe, compare and discuss interactive digital art.
GameHorizon 2013 takes place at The Sage in Newcastle, May 8-9. Tickets for the two day event can be bought at the official site - with a early bird promotion currently offering 33 per cent off.
The event is sponsored by CCP, Epic Games, Cii Now and Audiomotion Studios.
More sessions, including a second keynote address, will be announced over the coming weeks.