Twitter's Fabric now fully supports Unity
"With Fabric, you can tap into the power of Twitter"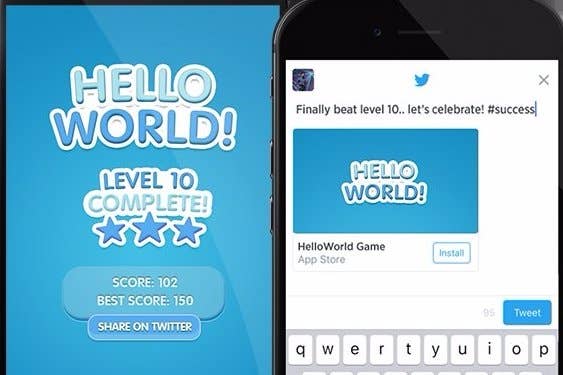 Twitter's development tool Fabric now fully supports Unity, and the social media network promises this will help "drive discovery and conversation" for game developers.
"As we set out to build Unity support for Fabric, we wanted to bring our award-winning SDKs to game developers that leverage the Unity engine. We crafted a streamlined onboarding and update experience through one unified Unity plugin that would give you time back each week to focus on building your game," said Twitter.
Features of Fabric include the Crashlytics crash reporting tool, ways to let players share their progress and achievements from their games and monetisation platform MoPub.
"With Fabric, the idea of a single tool that will not take long to implement but give us a broad reach in terms of capabilities in Unity, is a huge offering," said Chris Deaner, director of engineering at Dots.
Crashlytics was integral to the development of our hit mobile games Star Trek Timelines and Game of Thrones Ascent, and vital to the live operations of both titles. The detailed crash data empowers our engineers to quickly drill down on specific issues, and the visualization tools provide product managers and producers a clear picture of how our crash metrics shift with each new game update. A minimal crash rate means happier players, and Crashlytics is our tool for achieving that goal," added Disruptor Beam's Rich Gallup.