Twitch's 2.2bn hours watched in May another record
Resident Evil Village debuts in the top 10 categories based on hours watched, according to StreamElements and Rainmaker.gg report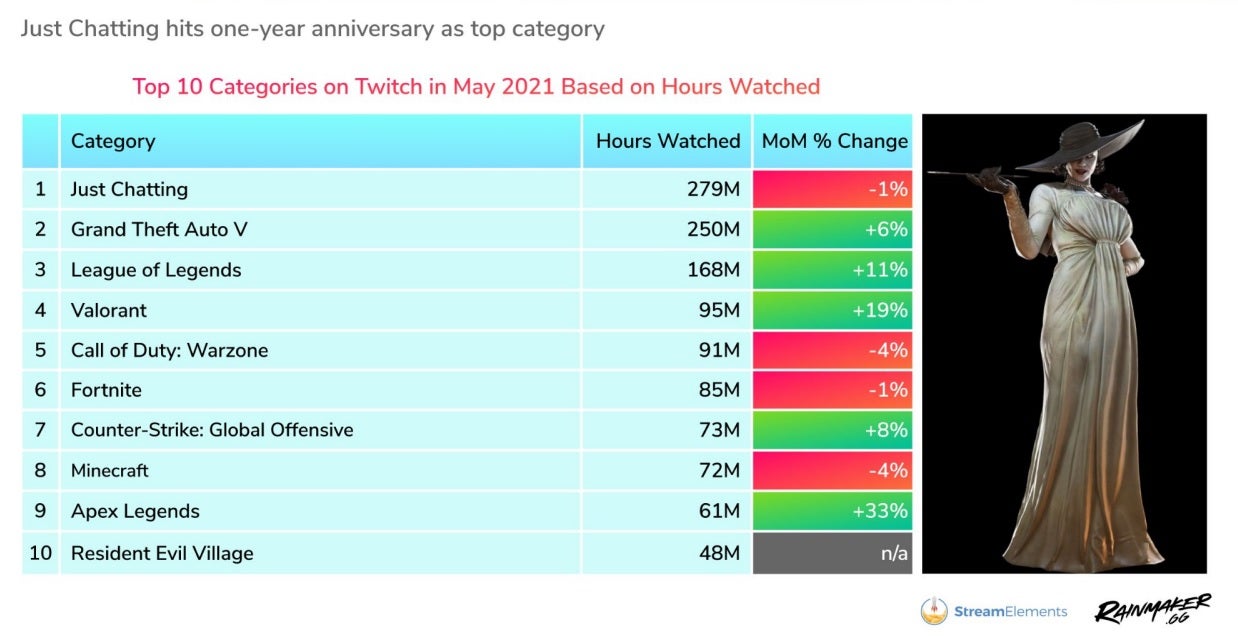 For the fourth time this year, Twitch has set a new viewership record, according to StreamElements monthly data report, put together with its analytics partner Rainmaker.gg.
In May, Twitch users watched a cumulative 2.2 billion hours on the service, up 37% year-over-year and just slightly above April's 2.2 billion total.
While Facebook Gaming didn't set records, it still topped 400 million hours watched and grew 23% year-over-year.
Just Chatting, Grand Theft Auto 5, and League of Legends continued to be the most popular categories based on hours watched in May, but there was some movement deeper in the chart.
Resident Evil Village debuted in the top 10 with 48 million hours watched, while Apex Legends found itself in ninth place with hours watched up 33% to 61 million. Valorant was the fourth most-watched category after a 19% month-over-month jump brought it to 95 million hours watched in May.