Twitch viewership increases 19% year-over-year for October
Facebook Gaming accumulates over 512 million hours watched during the month with a 61% year-over-year bump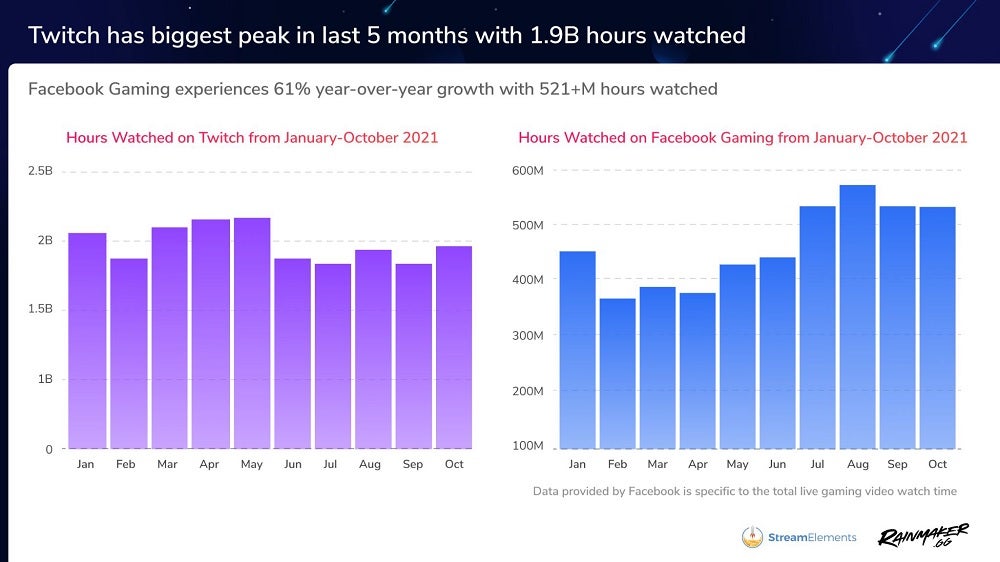 Viewers watched 1.9 billion hours of video on Twitch in October, according to StreamElements analytics partner Rainmaker.gg.
In their monthly State of the Stream report today, the pair state that viewership hours for the platform last month reflected a 19% increase year-over-year.
As for Facebook Gaming, viewership grew 61% year-over-year as it reached over 512 million hours throughout the month of October.
On Twitch, League of Legends claimed the top spot as the most watched game for the month at 205 million hours seeing a 98% month-over-month increase in viewership. October's numbers included most of the League of Legends World Championship, the conclusion of the game's annual pro season.
Dota 2 saw an increase of 189% to 97 million hours viewed during October. During the month, The International, the culmination of the title's competitive season, was held.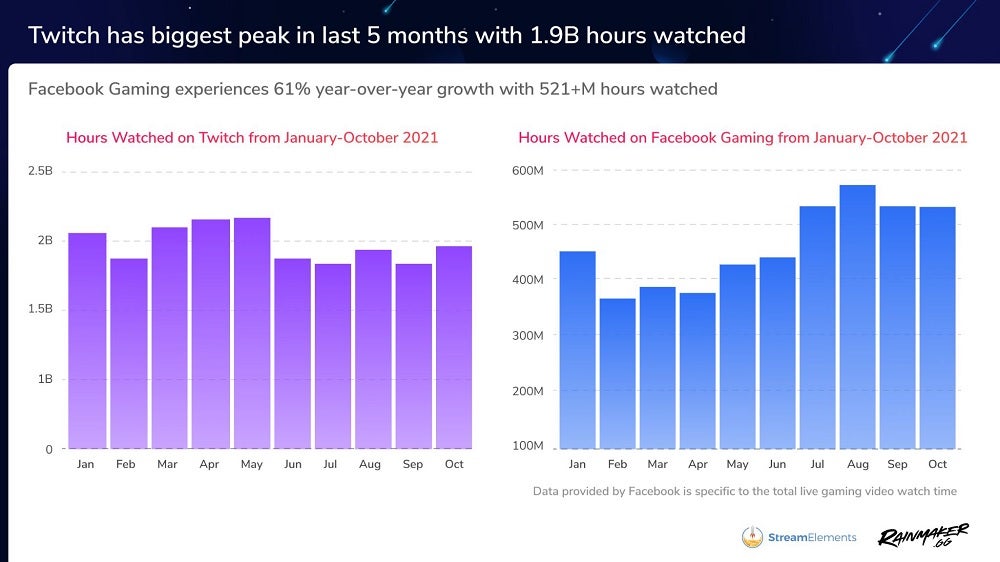 "Twitch hit a new peak compared to the previous five months with over 1.9 billion hours watched thanks in part to esports," said StreamElements chief business officer Jason Krebs.
"The top four channels on Twitch featured either League of Legends or Dota 2 competitions, while the hours watched of both games increased by 98% and 189%, respectively."