Twitch users give $90,000 to Typhoon Haiyan Relief
"Gamers definitely represent the next frontier of philanthropy"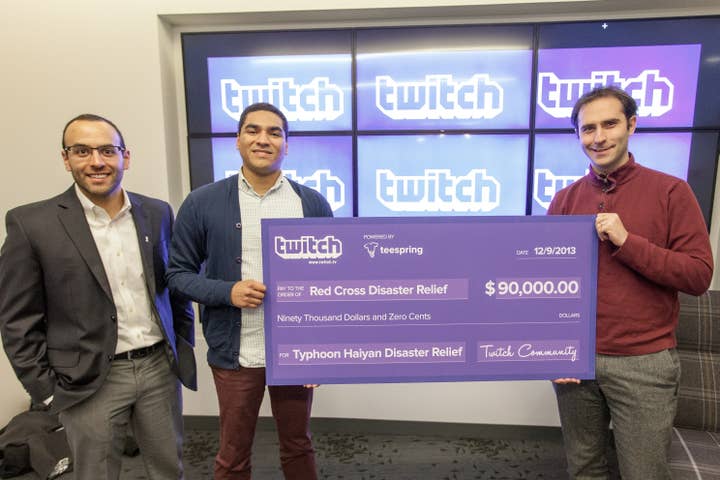 The gaming broadcast platform Twitch has raised $90,000 for the Red Cross' relief work in the aftermath of Typhoon Haiyan in the Philippines.
"The Twitch community is extremely giving, especially when you look at the millions of dollars raised for charity this year using our platform," said CEO Emmett Shear.
"So when we decided to dedicate a pop-up store for Typhoon Haiyan relief aid, we knew our community would support it, but we were still blown away by just how much support we received. Gamers definitely represent the next frontier of philanthropy."
Twitch's efforts began on November 19 when it opened the Twitch shop and put limited edition men and women's Twitch logo shirts in the colours (red, yellow, and blue) of the flag of the Philippines on sale, in partnership with Teespring. The store closed on December 2.
"Given the massive devastation caused by Typhoon Haiyan, we want to help out in any way we can," said Shear in November.
"We felt the best way to lend a hand was to use the reach of our platform and the demand for our branded clothing to raise funds, and then to donate all profits toward relief efforts."
Twitch users also made a massive contribution to Extra Life's latest annual charity drive to raise money for Children's Miracle Network Hospitals, with the platform's users alone raising $1.22 million.