Twitch revises hateful conduct and harassment policy
Starting next month, platform will no longer allow Confederate flags, misgendering people, asking for nudes; existing content will be exempt from new rules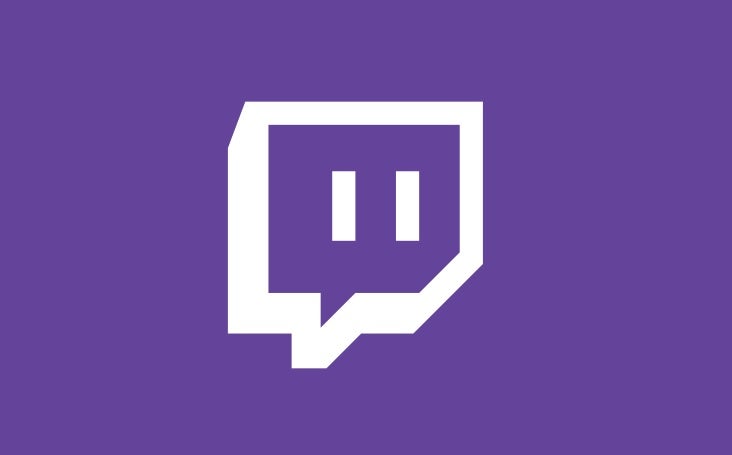 Twitch today updated its harassment policy, announcing a number of new rules that will go into effect on January 22.
"We know that many people on Twitch -- particularly women, members of the LGBTQIA+ community, Black, Indigenous, and people of color -- unfortunately continue to experience a disproportionate amount of harassment and abuse online, including on our service," the company said in introducing the revisions.
"Not only is this blatantly unacceptable, it also undermines the community we're building on Twitch and threatens the long-term viability of streaming as a career for everyone who wishes to pursue it."
While the guidelines are now updated, they will not be enforced before January 22, which Twitch said was intended to give users time to learn the new rules.
"We issue policy updates to improve community safety, not to be punitive. Given that there's a lot of new detail in this policy update, we felt it was essential to give the community time to read, process, and ask questions about them. This additional time will allow us to address common points of confusion and prevent Creators and their communities from accidentally running afoul."
The new policy will not be retroactively applied to content already on the site, so violations around new rules will essentially be grandfathered in
People will not be given warnings in the interim about content that is acceptable now but would be a violation come January 22.
Additionally, the new policy will not be retroactively applied to content already on the site, so violations around new rules will essentially be grandfathered in.
The new policy expands on the company's harassment guidelines with a number of specific behaviors that will be banned, adding a new section to detail what constitutes sexual harassment under the policy.
While sexual harassment was formerly one point mentioned on a list of prohibited harassment activities, it now has its own section, with Twitch saying it has "adopted a much lower tolerance for objectifying or harassing behavior."
Specifically, Twitch is banning unwanted advances, asking for nudes, objectifying statements, repeated comments about a person's attractiveness, and discussing a desire to perform graphic sex acts on a public figure.
Furthermore, Twitch has committed to moderating those who offer revenge porn, share leaked nudes of someone without consent, use a person's physical appearance or clothing to describe them as sexually immoral, suggesting that a person used sexual favors to make their channel popular or avoid being banned, or repeatedly targeting people with terms like "whore" or "virgin."
As for general harassment, Twitch now expressly forbids users from encouraging people to DDoS or swat others, "claiming that the victim of a well-documented violent tragedy is a crisis actor, or is lying," or inciting people to dogpile someone's social media accounts outside of Twitch.
On that note, Twitch's policy is more specifically holding streamers accountable for the actions of their audience.
"You are expected to use channel moderators and the tools we provide, such as AutoMod, chat timeouts and bans, to mitigate hateful conduct and harassment in your channel," the new rules state. "Not using the provided tools to moderate hateful conduct appearing on your channel will lead to a suspension."
Other new actions specifically prohibited include "glorifying, endorsing, or expressing approval of a person's past or current traumatic events," telling a victim of violent crime that they deserved to be harmed, and prank calling "legitimate businesses or private persons."
When harassment is based on identity like race, ethnicity, religion, gender, or sexual identity, Twitch elevates it to hateful conduct. The new policy expands the list of protected identities to include caste, color, and immigration status, and goes into greater detail on actions that would be considered crossing the line.
Twitch said it has always banned hate speech and hate symbols, but now it's explicitly banning hate groups, members of hate groups, and those who would share their propaganda. (In October, a feature we ran with current and former Twitch employees accusing the company of a litany of misdeeds included one early employee recalling Twitch CEO Emmett Shear insisting that the platform be neutral to the point where the Ku Klux Klan could stream on it so long as they adhered to terms of service.)
Other things now specifically prohibited include the use of "black/brown/yellow/redface" unless it's being used in an explicitly educational context. Twitch said the Confederate flag was added to the list of hate symbols that can't be displayed "given its historic and symbolic association with slavery and white supremacist groups in the US," and people lionizing slavery -- for example, by referring to it as "the glory days of America" -- should also be moderated.
Twitch is also now forbidding the malicious use of emotes to harass people, and racial slurs are similarly not allowed, except in music, or when singing along to music, or when used in an empowering way or as a term of endearment when the intent is clear.
Twitch also added prohibitions on describing people in protected identity groups as greedy, unintelligent, inferior, unclean, or likening them to parasites, pests or diseases. Cartoons mocking victims of hate crime are specifically forbidden, as are genocide/holocaust denial, intentionally misgendering someone, and endorsing sexual orientation conversion therapy.
"This is another step toward recognizing our safety visions for Twitch," the company said. "We do recognize we still have a lot of work to do, and we are committed to investing the necessary time and resources to get this right."