6waves partners with 32 social devs
Publisher to release 40 games before July, adds Atari to list of partners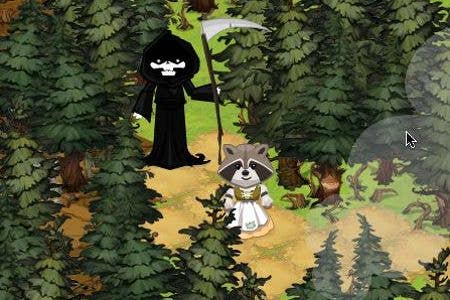 6waves, formerly 6waves Lolapps, has formed partnerships with 32 gaming companies, including Atari, and plans to publish 40 titles in the first half of 2012.
"The momentum that we have gained in both mobile and social in 2012 should send a clear signal to the industry: we are committed to continuing our growth," said the publisher's Jim Ying.
"2012 will see our portfolio expand significantly in all key genres. We couldn't be happier to welcome so many exciting independent developers to our fold, as well as a powerhouse brand like Atari."
The new partner companies span 11 different countries, and as well as Atari include Kabam, Zodiak Active, Sharkus Games, Adjoy and Jammy Pot.
"Discoverability and user acquisitions are ever-increasing challenges facing social games today, so partnering with 6waves was the logical choice for us," added Atari CEO Jim Wilson.
"We look forward to leveraging their track record of successfully publishing games on social networks as we bring Atari's world-renowned game franchises to our ever growing fan base."
It seems a time of transition for the company, which has dropped the Lolapps section of its name (which it only added after a merger in July,) cut its development team and saw a number of high profile Lolapps staff leave the company.