Transformers coming to DeNA's Mobage
Hasbro and DeNA sign a three-year agreement to bring the brand to mobile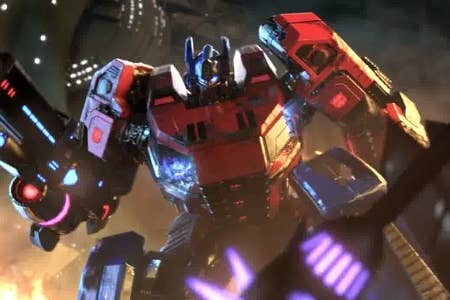 DeNA and Hasbro have signed an exclusive three-year agreement to publish mobile games based on Transformers. The first title in the agreement will hit DeNA's Mobage network on Android and iOS later this year. The release will be worldwide with the exception of Japan.
"Our global platform has continued to thrive and grow, and we're now investing in major entertainment IP," said Neil Young, Director of DeNA and CEO of DeNA's U.S. subsidiary ngmoco, LLC. "TRANSFORMERS is a highly beloved brand, with dynamic characters that are universally cherished by fans. We are excited to bring the TRANSFORMERS world to life for mobile gamers."
"DeNA is a proven global leader in mobile social games," said Mark Blecher, GM and SVP, Hasbro Digital Media and Marketing. "We're delighted to team-up with DeNA to offer a compelling TRANSFORMERS experience on the leading mobile platforms. DeNA's innovative approach to mobile gaming is a great fit with the TRANSFORMERS brand."