Toxic players are necessary, says Orcs Must Die dev
"You need those people there. They're driving the game. They're giving it longevity," explains Jerome K. Jones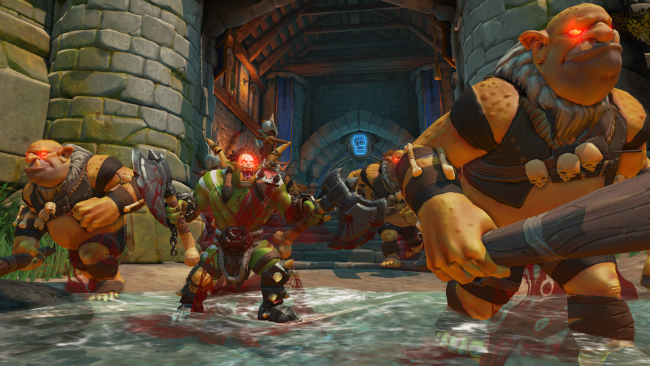 Online gaming and bad behavior, unfortunately, go hand-in-hand. While a number of companies try their hardest to police their game or network communities, enforcement and discipline only go so far. While Riot believes in trying to "reform" players in a game like League of Legends, Robot Entertainment designer Jerome K. Jones is taking a very different approach in Orcs Must Die! Unchained. Not only does Jones see toxic players as something to live with, but he feels that their passion for a game is an asset to be leveraged.
"There's probably something good about the toxic players showing up and sticking with your game," Jones told Polygon. "The good thing is probably that it's a good game. It's holding their interest, it's keeping them around. It's making them passionate enough to give a damn."
"They're not going to go away. And honestly, I don't think you want them to. You need those people there," he continued. "They're driving the game. They're giving it longevity. They're giving it passion. And when they find something about your game that they love, they defend it to the death. Those are the same people that can go to bat for you."
As for players who are concerned with encountering some form of toxicity or a high level of aggression, Jones advises playing more defensively or acting as a support character in the game, rather than challenging aggression with aggression. "I don't think those are bad people," he said. "You just gotta do your best to deal with them in whatever manner seems to work the best."
Orcs Must Die! Unchained is currently in a closed beta. It'll be interesting to watch Robot Entertainment and how it manages any toxic player behavior.