Robot Entertainment to shut down Orcs Must Die! Unchained, Hero Academy games
Studio says it was running games "at a financial loss" for months, will focus on future titles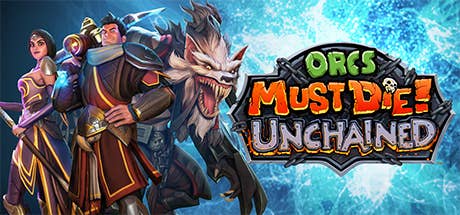 Developer Robot Entertainment has announced today it will be ceasing operations for three of its games in the coming months: Orcs Must Die! Unchained, Hero Academy, and Hero Academy 2.
In an official blog post, CEO Patrick Hudson explained that the three games were no longer financially viable for the company to keep running.
"Making and supporting a game is a long and challenging journey," he wrote. "Along the way, there are plenty of highs and plenty of lows. The communities who play our games join us on these journeys. We know this decision affects our players as much as it does us.
"We've kept these games operating at a financial loss for many months. Unfortunately, it's no longer sustainable for us to do so. We must shift our focus to future games and make our investments there."
The post goes on to say that the three games will cease operation on Monday, April 8 of this year at 10 a.m. Central Time, and that Robot Entertainment will give anyone logging into Orcs Must Die! Unchained and Hero Academy 2 between now and then a "substantial free grant of hard and soft currencies" to allow players to experience the games for their remaining durations.
Hero Academy 2 launched almost exactly one year ago. Shortly after, Robot Entertainment laid off 30 of its employees as it moved to refocus its work on a future project. Robot Entertainment mentions future projects in an FAQ on the blog post as well, saying that two are in the works currently.