Tokyo VR Startups launches incubator fund
Seed funding, office space and support available to accelerate local projects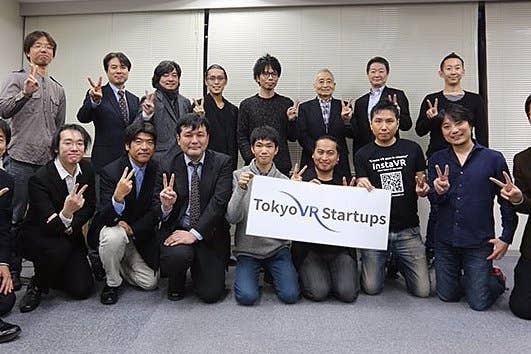 Tokyo's VR Startups group has founded an incubation programme for local developers, providing seed funding, working space and back office support for qualifying studios.
Headed up by the CEO of Gumi Inc, Hironao Kunimitsu, the fund is intended to bring the city's most innovative and talented VR developers to the fore and help establish the new platform in the industry skillspace and the public consciousness.
"With the rising demand for virtual reality technology across a wide variety of verticals and solutions, we believed it was the right time for us to support the advancement of this market by bringing together the financial and mentorship resources needed to accelerate open innovation in the Japanese technology industry," said Kunimitsu. "As such, we've brought together some of the leading minds in the industry to help Japanese VR upstarts expand globally, and we're looking forward to the growth of this market in the coming years."
In addition to Kunimistsu, the program has an impressive roster of mentors from the worlds of games, music, film and television, including representatives of some of Japan's big players.
Takahiko Akiyama, CEO at 4Dbrain Inc.
•
Naoki Aoyagi, Senior Vice President at GREE, Inc.
•
Eiji Araki, Vice President at GREE, Inc.
•
Tipatat Chennavasin, Partner at The Venture Reality Fund
•
Yoshiharu Gotanda, CEO and CTO at tri-Ace, Inc.
•
Kazuyuki Hashimoto, Senior Director, Entertainment Technology at Nvidia Japan
•
Shigeo Maruyama, Director at Two 4 Seven, Inc., Former Chairman at Sony Computer Entertainment, Inc. and Former CEO at Sony Music Entertainment (Japan) Inc.
•
Shun Sasaki, CEO at historia Inc.
•
Akihito Shoji, President and CEO at Delightworks Inc.
•
Yoichi Wada, Former CEO at Square Enix
•
Makoto Yamaguchi, Senior Executive Director of Content Creation and Distribution Department at Fuji Television Network, Inc.