Titanfall still topping UK charts
Third consecutive week and fourth overall for EA title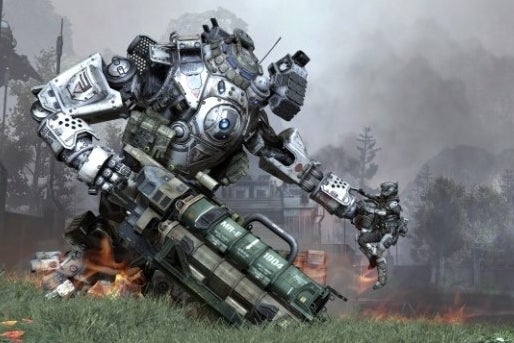 Titanfall enjoyed a third consecutive week at number one on the UK software chart, though it had no competition from new entries in the entire top 20.
There were a couple of reappearances, with Disney Infinity moving from 24 to 19 and Batman: Arkham Origins going from 25 to 20.
The LEGO franchise also deserves a mention for having three titles in the top 12 games.
UKIE Games Charts courtesy of GfK Chart-Track
| Last Week | This Week | Title |
| --- | --- | --- |
| 1 | 1 | Titanfall |
| 2 | 2 | 2014 FIFA World Cup Brazil |
| 5 | 3 | Call Of Duty: Ghosts |
| 4 | 4 | FIFA 14 |
| 3 | 5 | LEGO The Hobbit |
| 8 | 6 | Minecraft: Xbox 360 Edition |
| 6 | 7 | South Park: The Stick Of Truth |
| 9 | 8 | The LEGO Movie Videogame |
| 10 | 9 | Plants Vs Zombies: Garden Warfare |
| 12 | 10 | Battlefield 4 |
| 11 | 11 | Assassin's Creed IV: Black Flag |
| 17 | 12 | LEGO Marvel Super Heroes |
| 14 | 13 | Grand Theft Auto V |
| 7 | 14 | Trials Fusion |
| 15 | 15 | Infamous: Second Son |
| 16 | 16 | Metal Gear Solid V: Ground Zeroes |
| 13 | 17 | Thief |
| 18 | 18 | Dark Souls II |
| Re-entry | 19 | Disney Infinity |
| Re-entry | 20 | Batman: Arkham Origins |