TIGA Games Contest winners announced
Four projects snap up £25k each at development contest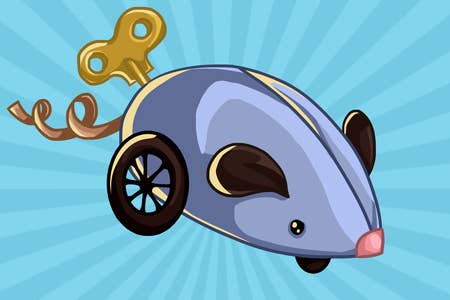 TIGA has chosen its winners for the TIGA Games Contest, with four developers each scoring £25,000 from the prize fund.
Fangs Out! by Guerilla Tea won the Games on the Move category, while both Burrow by Remode and Squaddies by PLA Studios were picked on Social Web Gaming. Clockwork Racers by Opposable Games took the honours in the Games in the Home category.
As well as funding the winners will receive TIGA membership and support as they continue their projects.
"We had some really innovative entries in response to the challenges, but these four companies really shone," said Paul Durrant of Abertay University, which supported the competition.
"The Abertay Prototype Fund is delighted to be able to support companies like these who can often struggle to find the funding to showcase their talents".
The judges for the competition included TIGA members, press, investors and representatives from Abertay University.
"TIGA is focused on enabling small and start-up studios to achieve their potential," added CEo Dr Richard Wilson.
"The TIGA Games Contest is an innovative way of helping us to achieve this objective. By working with Abertay, Antix Labs, IC Tomorrow and Turbulenz we are helping to make a real difference to some exciting new development studios."