TIGA founds new industry awards
UK Trade body launches 23 category prizes with no cost for entrants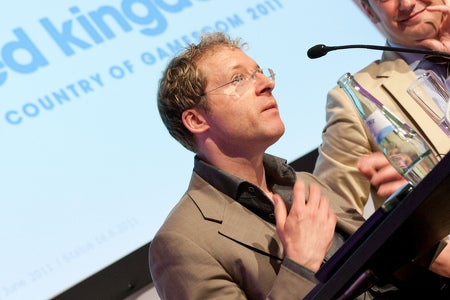 UK trade body TIGA has launched a new series of awards which will recognise the most exemplary achievements of the industry.
Twenty categories have been named for the prizes, divided between two broad schools of games and business. The games categories, which are designed to recognise the best titles in the genres of action/adventure, arcade, casual, social and serious, are open to all to apply for, whilst business categories are restricted to TIGA members.
All categories are free to enter. Winners of the awards will be announced on November 1, 2012, as part of Bath's Explay Festival. More details are available from TIGA's website.
"TIGA is the organisation for developers and digital publishers," said CEO Dr Richard Wilson. "So the TIGA Awards are designed to celebrate creative and technical excellence and to commend business proficiency in the games industry."
"TIGA's success as an organisation depends on the commitment and expertise of our members. We have therefore introduced 'Business of Games Categories' to salute the achievements of our members and to encourage business excellence.
"The TIGA Awards offer a wonderful opportunity to celebrate industry success and we are delighted to be hosting our Awards at the excellent ExPlay festival in Bath."