Tickets on sale now for EGX 2016
The UK's leading consumer games event returns to Birmingham, September 22-25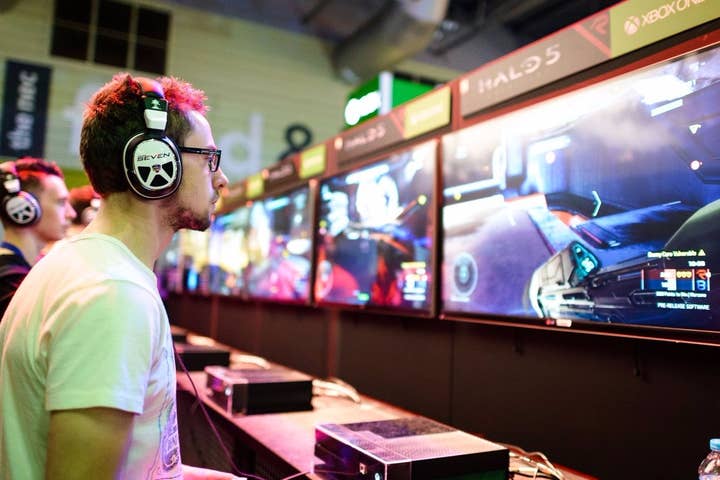 Tickets are on sale now for the UK's leading consumer games event, EGX, at Birmingham's NEC.
Taking place from September 22-25, the show will feature 2,000 screens showing off 250 of the greatest forthcoming games to tens of thousands of attendees. As well as the games, the show will feature cosplay competitions, eSports tournaments, incredible developer sessions, an extensive retro zone, tabletop games and of course the GamesIndustry.biz Career Fair, offering invaluable advice to those looking to begin or extend a career in games.
"Our focus this year is on delivering what we know attendees want - more playable games and yet more gaming activities," said David Lilley, MD of Gamer Events. "An additional hall will enable us to achieve this aim and will allow us to provide more spaces for attendees to spend time gaming with friends. The changes in ticket structure will result in improved crowd management and an even better attendee experience. EGX is the UK's flagship games event and we're excited at the prospect of taking it even further."
Last year's show attracted massive audiences and widespread press attention, reaching upwards of 1.5 billion people from media as diverse as Vice magazine, Channel 5 and the BBC.
Early entry ticket holders will have access to the event from 10am, day ticket holders will be able to enter from 11am and entry for those with afternoon tickets is 2pm. EGX closes at 6pm on Thursday and Friday and 7pm on the weekend.
EGX is run by Gamer Events, part of the same partner company of Gamer Network as GamesIndustry.biz