Three ways game marketers can dominate Tiktok.
Fanbytes' Timothy Armoo reveals how to generate awareness on the new social network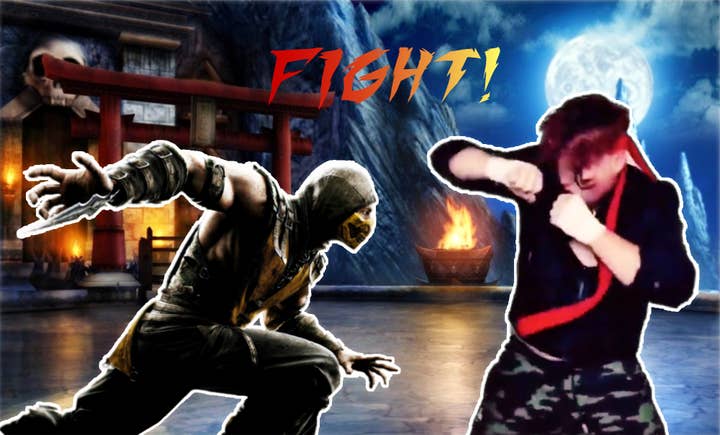 If you're a marketer looking to reach a younger audience then you've probably heard about Tiktok. But similarly with the case of many marketers, it's probably a platform you're not familiar with. At Fanbytes, we've run over 150 Tiktok influencers campaigns with everyone from Warner, Universal and STX entertainment to unlikely brands such as ACCA (The Associate for Certified Accountants).
Whether it's making challenges trend on the platform or encouraging users to partake in a duet chain, we've learnt a thing or two about making brands go viral on Tiktok. In this article, I will share the Top Three things that gaming brands do to dominate Tiktok. As a fan of practical examples myself, I'll share the insight behind their success and how brands have utilised these techniques to win on the platform.
1. Treat everyone as an influencer

A key difference in the user behaviour between Tiktok and other social networks is that everybody is an influencer to some degree. Whereas on Instagram for example, it is purely a numbers game. There is a clear distinction between those with influence -- people with hundreds of thousands to millions of followers, and those who do not, regardless of the quality of their content. Tiktok's algorithm, on the other hand, works by amplifying the most creative type of content further regardless of one's' initial follower base.
We have consistently seen people shoot from 500 fans to 50,000 within one week on Tiktok because they consistently delivered compelling creative content which was then shown to more people. Tiktok is a platform based on the idea that with a bit of creativity and ideation you could end up soaring up the follower charts. This, in itself, is extremely appealing to the young user base on the platform.
How you can use this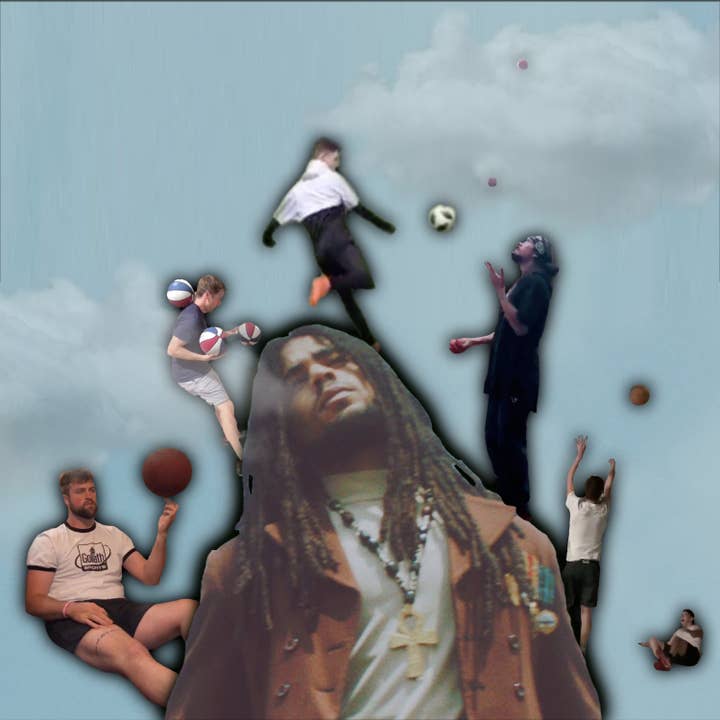 So what does that mean for you as a brand, and how do you action this? Put simply, you have to make people feel like the star of their own TV show. The content that works the best on a platform like Tiktok is the stuff that allows users to show off. Whether it's a skill, a talent or some weird quirk which only they can do, the golden ticket is to enable users to show off their best self. In doing so, there creates an opportunity to promote your own brand. This can be achieved through interactive hashtag challenges which inspires user generated content.
A good example of this is a campaign we ran for Major Lazer's new song, "Can't Take It From Me." With a song like this, we activated influencers across the US, UK and Mexico and created a challenge which demonstrates how you couldn't take the ball away from them. Within only two weeks, the campaign had not only hit the trending page on Tiktok but over 50,000 fan videos had been uploaded receiving over two million hearts and over 10 million views of the hashtag. The reason for its success? It enabled people to show off in a way that was organic.
2. Narrative-style content

One of the most unique conventions of Tiktok is the episodic nature of the platform where users tune in as if they were watching a TV show. The reasons for this is simple: Tiktok content is discovered predominantly through the use of hashtags which provide people the opportunity to 'follow stories'. This feature sharply contrasts other social platforms where silo posts are typically the norm. When brands approach the platform with this mindset, you're able to unlock a door of opportunity with the variation of content we can spit out.
How you can use this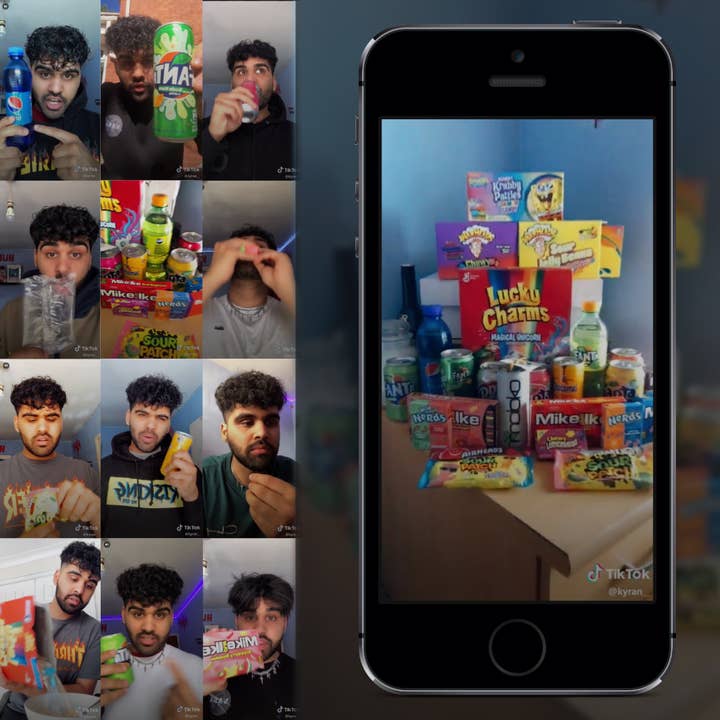 So, what does this mean for gaming brands? As a gaming brand you can dominate Tiktok by taking full blown creative concepts and breaking them down into episodic content. Whether it's pushing one piece of content per day or creative.
We recently did this on a campaign with candy giant Kandy King who were looking to drive awareness around their new line of Kandy. Instead of adopting the conversational approach, we organised '10 days of Candy' where influencers reviewed different candies and told people to come back for the next episode over a two week period. This not only culminated over 10 million views on the hashtag but we ended up driving an impressive 32% increase in traffic
What was more astounding was that there was no explicit call to action. The magic behind this was due to the episodic nature of the campaign. We caught people's attention spans and they were hooked whilst eagerly awaiting the next episode. This made them feel like they were a part of the movement and so, they identified with it. As a result, they were inspired to check it out and make it till the end.
Creating contextual humour

Humour reigns supreme on Tiktok. However, it's important to distinguish between what type of humour actually works and whether you are just being funny for the sake of it. We know forced humour does not resonate well. We've seen many a brand fall victim to this and as a result, their efforts fall flat.
The type of humour that works well on the platform is what we call contextual humour, which makes use of the tools and features on Tiktok. Whether it's a specific transition or a trending sound on Tiktok, the brands who triumph are those who can insert themselves into something that's native to the platform and that enable you to grow from that.
How to use this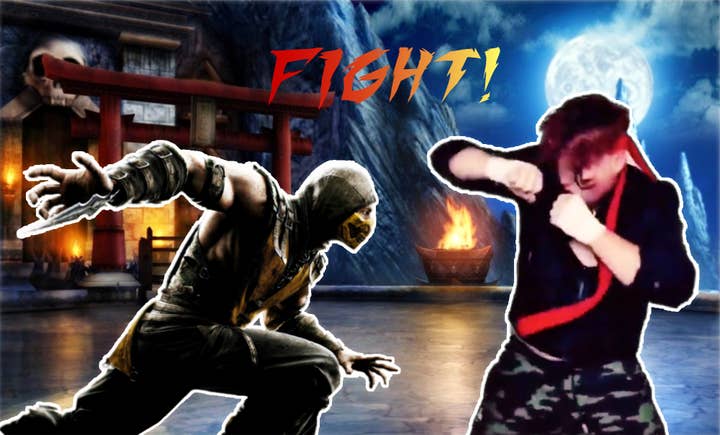 The easiest way to achieve contextual humour is through the Duets feature. This tool offers the ability for users to react to a specific piece of content almost like a YouTube reaction video. This tool is a godsend for gaming brands in particular, as it allows you to be able to use characters in your games and have people react to them. Real life immersive engagement done at scale. What's more, if you have mastered the right creative, you can create a 'duet chain' -- an ongoing and seemingly never-ending stream of content.
Our influencers recently used this feature in our Mortal Kombat mock campaign. Fans were keen to get involved -- they would transform themselves into their favourite characters from the game and 'finish' the influencers with their final finishing move.
Within a mere 24 hours, over 3,000 fan videos were uploaded and we saw over one million views on the video content. We were able to align the success of this campaign with the duet tool as it allowed users to get involved and create hilarious reactions to fighting their favourite influencers. This made the campaign feel like an original Tiktok moment resulting in its success.
Tiktok can be seen as a minefield to many marketers with it's completely different form factor. However, understanding these three mindset shifts are an integral starting point to making your mark on the platform.
To dive into the world of Tiktok, Fanbytes is giving GamesIndustry.biz readers a £1,000 FREE credit to your first Tiktok influencer campaign. Email them at hello@fanbytes.co.uk to claim your credit.