THQ dropping Devil's Third
Ninja Gaiden creator's next title will not be published through THQ, confirms Brian Farrell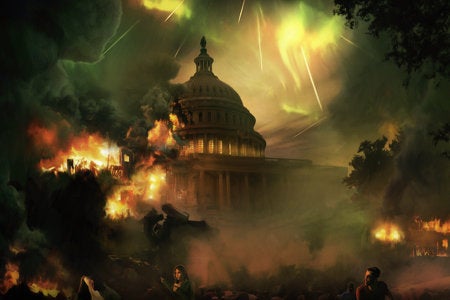 The long anticipated Devil's Third is going to have a tough time getting off the ground, with THQ confirming on its earnings call that the game will not be published. THQ CEO Brian Farrell announced the news, saying that the "profitability profile of Devil's Third no longer meets our internal threshold."
The future of the game, which has been in question for several months now, will now rest in whatever deal THQ might be able to reach with a third party. THQ has stated that they are in talks with other publishers about getting the game launched.
THQ has offered a few reasons as to why the game is being dropped, citing unforeseen events that have occurred during development of the game. Valhalla, Itagaki's studio working on the game, saw their engine provider go under recently, Farrell said, and he also pointed to the substantial appreciation of the Japanese Yen against the US Dollar, which did little to help things.
An interview conducted by Game Informer back in February with Devil's Third creator Tomonobu Itagaki last had it that the relationship between THQ and developer Valhalla Game Studios was going strong. Concerns about THQ's financial problems had many doubting that the game would be published by the anticipated launch window of 2013.
With THQ's restructuring, it was noted that the investment being put into the game simply did not make sense compared to other titles in THQ's lineup, the publisher noted.
The fate of the game remains on the balance, though nothing solid about a new publisher has come to light as of yet.