Third week on top for The Last Of Us
UK software chart sees four new top ten entries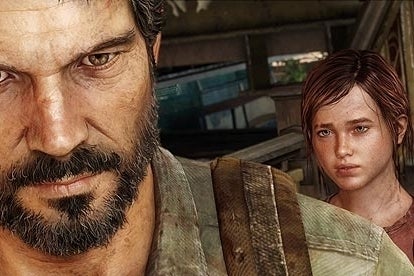 It's been a lively week on the UK software charts but bleak PS3 exclusive The Last Of Us stayed on top for the third week in a row, despite a 35 per cent drop in sales.
Just behind it was the Xbox 360 edition of Minecraft, which debuted at 2, while EA expansion The Sims 3: Paradise Island, the 10th add on for The Sims 3, brought a little sunshine to number 5. Deadpool arrived at 6 while Company Of Heroes 2 marched in at 10.
Further down the chart Aliens: Colonial Marines managed to sneak back into the top 20 at 19.
UKIE Games Charts courtesy of GfK Chart-Track
| Last Week | This Week | Title |
| --- | --- | --- |
| 1 | 1 | The Last Of Us |
| New entry | 2 | Minecraft: Xbox 360 Edition |
| 2 | 3 | Animal Crossing: New Leaf |
| 3 | 4 | FIFA 13 |
| New entry | 5 | The Sims 3: Island Paradise |
| New entry | 6 | Dead Pool |
| 4 | 7 | Tomb Raider |
| 6 | 8 | Call Of Duty: Black Ops II |
| 9 | 9 | Assassin's Creed III |
| New entry | 10 | Company Of Heroes 2 |
| 8 | 11 | Injustice: Gods Among Us |
| 7 | 12 | Far Cry 3 |
| 12 | 13 | LEGO Batman 2: DC Superheroes |
| 18 | 14 | Need For Speed Most Wanted |
| 11 | 15 | Luigi's Mansion 2 |
| 13 | 16 | The Elder Scrolls V: Skyrim - Legendary Edition |
| 10 | 17 | GRID 2 |
| 14 | 18 | Dead Island: Riptide |
| Re-entry | 19 | Aliens: Colonial Marines |
| 16 | 20 | Grand Theft Auto IV |