Outer Wilds wins best game, original IP, and design at 2020 BAFTA Game Awards
Disco Elysium also takes home three honors for best narrative, music, and debut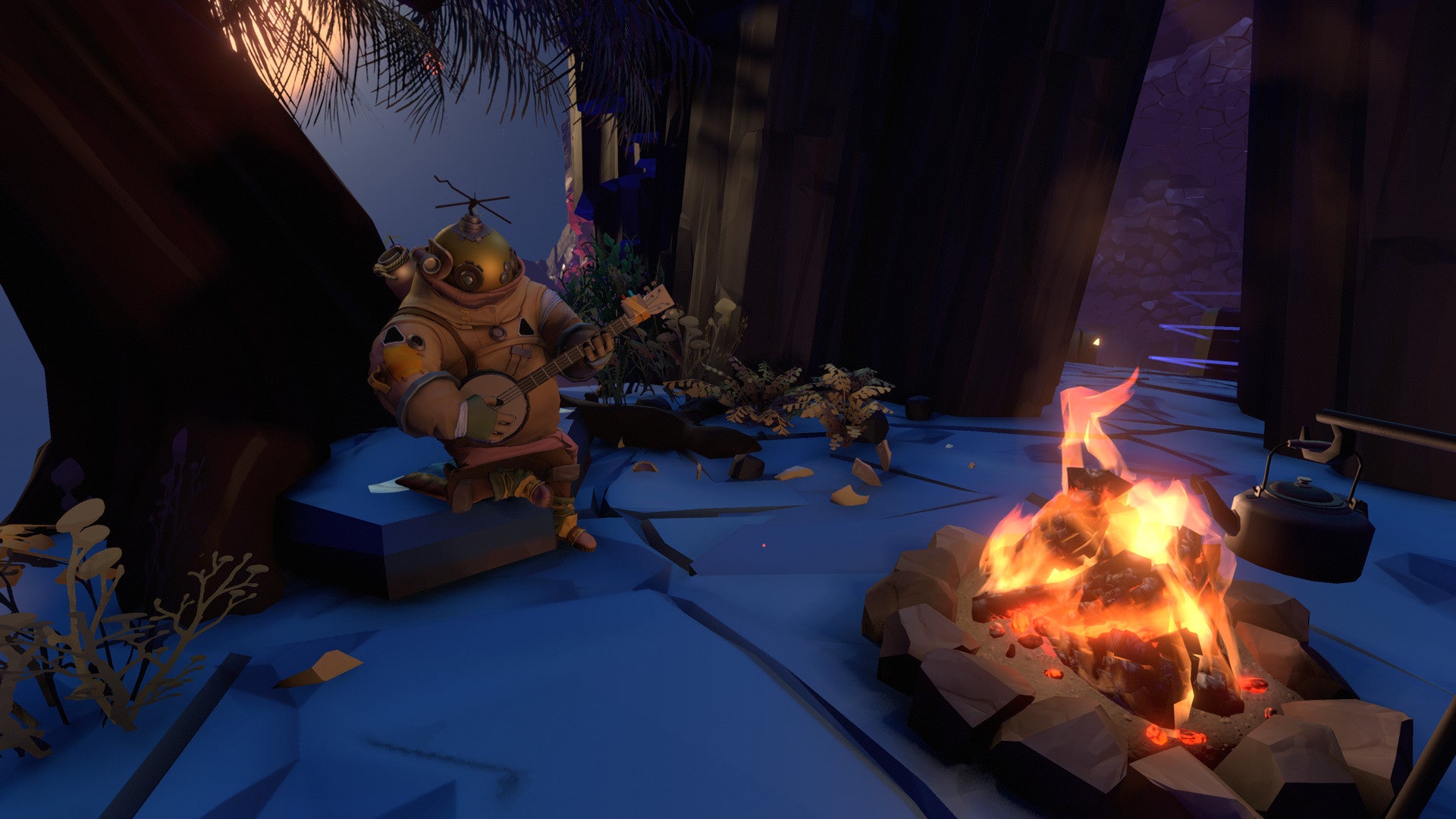 Last night, the British Academy of Film and Television Arts held its sixteenth annual awards show honoring excellence in games -- this year, entirely live-streamed online due to COVID-19.
Mobius Digital's Outer Wilds took home the honor for best game, and was celebrated as well as the best original property and for best in game design.
Disco Elysium from ZA/UM also won multiple honors for best debut game, best music, and best narrative.
Additionally, Death Stranding creator Hideo Kojima was honored with BAFTA's Fellowship honor, joining other industry luminaries such as Tim Schafer, John Carmack, David Braben, and others who have been celebrated for their contributions to games in the past.
The winners for each category at the BAFTA Game Awards 2020 are as follows:
Best Game - Outer Wilds (Mobius Digital, Annapurna Interactive)
Animation - Luigi's Mansion 3 (Next Level Games, Nintendo)
Artistic Achievement - Sayonara Wild Hearts (Simogo, Annapurna Interactive)
Audio Achievement - Ape Out (Gabe Cuzzillo, Matt Boch, Bennett Foddy, Devolver Digital)
British Game - Observation (No Code, Devolver Digital)
Debut Game - Disco Elysium (ZA/UM)
Evolving Game - Path of Exile (Grinding Gear Games)
Family Game - Untitled Goose Game (House House, Panic)
Game Beyond Entertainment - Kind Words (Lo Fi Chill Beats to Write to) (Popcannibal)
Game Design - Outer Wilds (Mobius Digital, Annapurna Interactive)
Multiplayer - Apex Legends (Respawn Entertainment, Electronic Arts)
Music - Disco Elysium (ZA/UM)
Narrative - Disco Elysium (ZA/UM)
Original Property - Outer Wilds (Mobius Digital, Annapurna Interactive)
Performer in a Leading Role - Gonzalo Martin for Sean Diaz in Life is Strange 2
Performer in a Supporting Role - Martti Suosalo for Ahti the Janitor in Control
Technical Achievement - Death Stranding (Kojima Productions, Sony Interactive Entertainment)
EE Mobile Game of the Year (Audience Vote) - Call of Duty: Mobile (Timi Studios, Activision)