The Order: 1886 is on top in the UK
PS4 exclusive unseats Evolve despite uneven reviews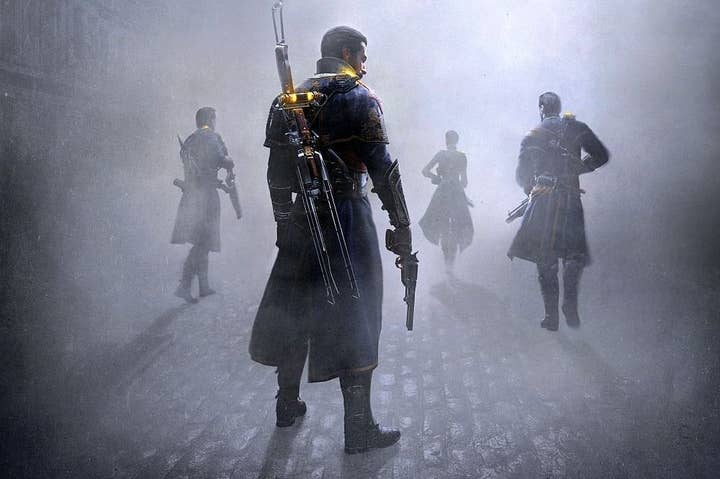 Ready At Dawn's The Order: 1886 demonstrated the hunger for exclusive games among PlayStation 4 owners, entering the UK software charts at No.1 despite disappointing review scores.
And it was at the expense of 2K Games' Evolve, which lost 66 per cent of its sales in the space of a week to leave the door open for The Order. This is Sony's first UK No.1 since Naughty Dog's remaster of The Last of Us in August last year.
The absence of comprehensive digital sales data was most keenly felt by The Creative Assembly's Total: War Attila, which placed only at No.21. With sales through Steam, that position would likely be very different. The same can't necessarily be said of Koei Tecmo's Dead or Alive 5 Last Round, which entered the chart at No.27, the lowest new entry.
The other notable change last week was the incredible resilience of MInecraft's console versions, which both increased sales by around 30 per cent due to the school holidays. Both finished inside the top 10.
Ukie Games Charts, compiled by GfK Chart-Track.
| Last Week | This Week | Title |
| --- | --- | --- |
| New Entry | 1 | The Order: 1886 |
| 3 | 2 | Call Of Duty: Advanced Warfare |
| 1 | 3 | Evolve |
| 7 | 4 | Far Cry 4 |
| 5 | 5 | GTA V |
| 6 | 6 | FIFA 15 |
| 8 | 7 | Minecraft : Xbox Edition |
| 2 | 8 | Majora's Mask |
| 11 | 9 | Minecraft : Xbox Edition |
| 10 | 10 | Destiny |