The Old Republic earned $165 million last year - report
Bioware's MMO remains strong, World of Warcraft still leading MMOs with subs by a wide margin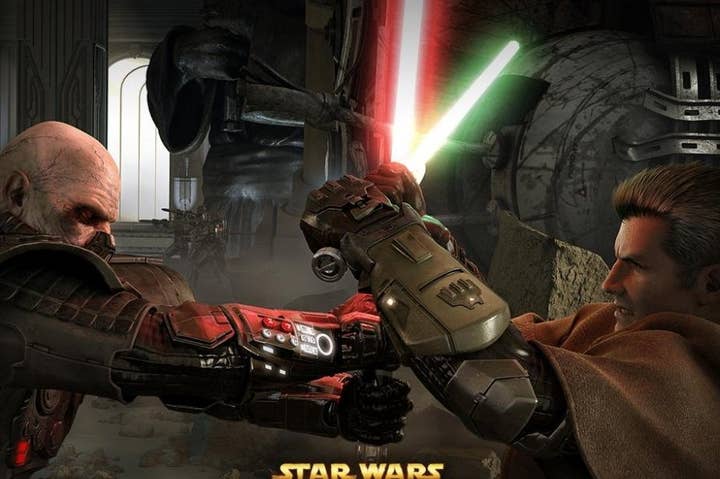 Star Wars: The Old Republic remains one of the top five subscription MMOs in the world, according to new research from SuperData.
EA's ambitious MMO, which launched with a subs-only model but eventually integrated freemium options, made $165 million in revenue worldwide last year. That figure is from subscriptions, expansion packs and microtransactions, and it makes Bioware's MMO the fourth biggest in the world in terms of earnings.
As expected, Blizzard's World of Warcraft remains the global leader by a wide margin, with just over $1 billion in revenue. The first game in NCSoft's Lineage series was a distant second with $253 million in revenue - a truly remarkable amount given that it was launched in 1998. Indeed, NCSoft games occupied four of the top ten. Overall, revenue from subscriptions has dropped every year since 2010 - from 30.6 million subscribers to 23.4 million subscribers this year. MMO publishers have managed to partially offset this decline with the introduction of free content, more payment tiers and microtransactions. According to SuperData, the proportion of MMO revenue generated from in-game transactions has almost doubled in the last five years, from 14 per cent to 27 per cent.
SuperData highlighted Bethesda's The Elder Scrolls Online and NCsoft's WildStar as the key new MMOs on the market, reporting a figure of 772,000 subscribers for TESO in June this year.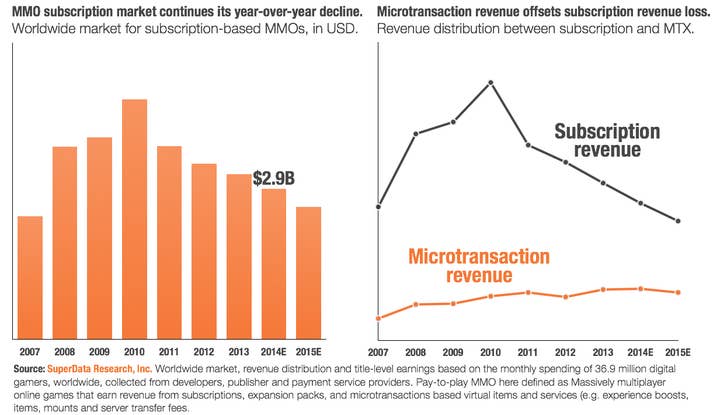 SuperData's research is gleaned from the monthly spending of 36.9 million digital gamers, collected from a mix of developers, publishers and payment services.