The Last Of Us holds on at #1
UK software chart still infected with Naughty Dog fever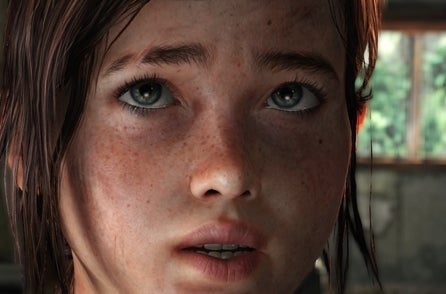 There's only one new entry on the UK software chart top twenty this week, but at 15 PQube's MotoGP 13 is in no danger of dislodging The Last Of Us from number 1.
Animal Crossing: New Leaf also holds onto its position from last week, giving it its second week at 2. Just behind it at 5 is surprise re-entry Max Payne 3, which enjoys a second shot at the top ten thanks to a new £10 price tag on both consoles.
Call Of Duty: Black Ops II also saw a 55 per cent rise in sales thanks to price promotions, allowing it to commando crawl its way back to 6 from last week's 14.
UKIE Games Charts courtesy of GfK Chart-Track
| Last Week | This Week | Title |
| --- | --- | --- |
| 1 | 1 | The Last Of Us |
| 2 | 2 | Animal Crossing: New Leaf |
| 5 | 3 | FIFA 13 |
| 4 | 4 | Tomb Raider |
| Re-entry | 5 | Max Payne 3 |
| 14 | 6 | Call Of Duty: Black Ops II |
| 7 | 7 | Far Cry 3 |
| 6 | 8 | Injustice: Gods Among Us |
| 10 | 9 | Assassin's Creed III |
| 3 | 10 | Grid 2 |
| 9 | 11 | Luigi's Mansion 2 |
| 13 | 12 | LEGO Batman 2: DC Superheroes |
| 8 | 13 | The Elder Scrolls V: Skyrim legendary Edition |
| 11 | 14 | Dead Island: Riptide |
| New entry | 15 | MotoGP 13 |
| 18 | 16 | Grand Theft Auto IV |
| 15 | 17 | Donkey Kong Country Returns |
| Re-entry | 18 | Need For Speed Most Wanted |
| 16 | 19 | BioShock Infinite |
| 19 | 20 | LEGO Lord Of The Rings |