The Last of Us and Papers, Please storm GDC Awards
Naughty Dog action game takes Game of the Year honors as indie hit earns Seumas McNally Grand Prize award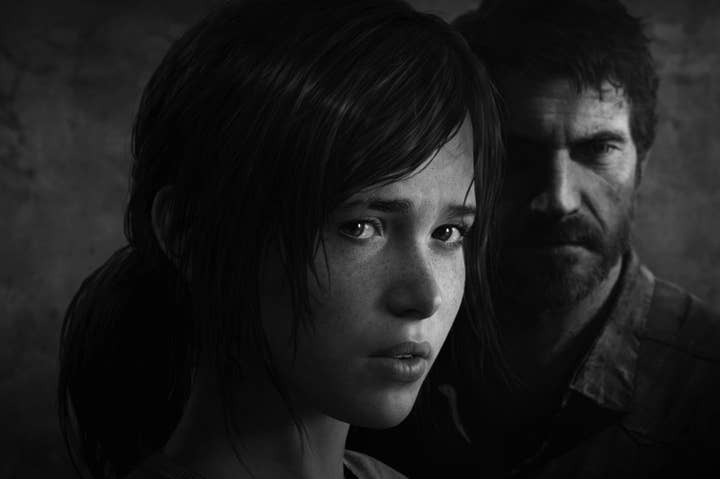 It was a bad night for sunshine and happiness in video games, as post-apocalyptic action game The Last of Us and dystopic border control game Papers, Please took home top honors at the Game Developers Choice Awards and Independent Games Festival, respectively.
The Last of Us took home three GDC awards on the night, including Game of the Year, Best Design, and Best Narrative. Papers, Please won the Seumas McNally Grand Prize at the IGF Awards, as well as the Excellence in Design and Excellence in Narrative categories. The game was also recognized multiple times in the GDC Awards, earning the Innovation Award and Best Downloadable Game category.
The only other game to win multiple categories this year was BioShock Infinite, which won the GDC Awards for Best Audio and Best Visual Art. A full list of nominees (with winners in bold) follows below.
GDC Awards
Game of the Year
Gone Home (The Fullbright Company)
Grand Theft Auto V (Rockstar North/Rockstar Games)
The Last Of Us (Naughty Dog/Sony)
Super Mario 3D World (Nintendo EAD Tokyo/Nintendo)
Tomb Raider (Crystal Dynamics/Square Enix)
---
Innovation Award
DEVICE 6 (Simogo)
Gone Home (The Fullbright Company)
Papers, Please (Lucas Pope)
Tearaway (Media Molecule/Sony)
The Stanley Parable (Galactic Cafe)
---
Best Debut
Blue Manchu (Card Hunter)
The Fullbright Company (Gone Home)
Galactic Cafe (The Stanley Parable)
Squad (Kerbal Space Program)
Undead Labs (State Of Decay)
---
Best Design
Grand Theft Auto V (Rockstar North/Rockstar Games)
The Last Of Us (Naughty Dog/Sony)
The Legend of Zelda: A Link Between Worlds (Nintendo EAD/Nintendo)
Super Mario 3D World (Nintendo EAD Tokyo/Nintendo)
Tomb Raider (Crystal Dynamics/Square Enix)
---
Best Handheld/Mobile Game
DEVICE 6 (Simogo)
Fire Emblem: Awakening (Intelligent Systems/Nintendo)
The Legend of Zelda: A Link Between Worlds (Nintendo EAD/Nintendo)
Ridiculous Fishing (Vlambeer)
Tearaway (Media Molecule/Sony)
---
Best Visual Art
BioShock Infinite (Irrational Games/2K Games)
DmC (Ninja Theory/Capcom)
The Last Of Us (Naughty Dog/Sony)
Ni No Kuni: Wrath Of The White Witch (Level 5/Namco Bandai)
Tearaway (Media Molecule/Sony)
---
Best Narrative
Brothers: A Tale Of Two Sons (Starbreeze/505 Games)
Gone Home (The Fullbright Company)
The Last Of Us (Naughty Dog/Sony)
Tomb Raider (Crystal Dynamics/Square Enix)
The Stanley Parable (Galactic Cafe)
---
Best Audio
BioShock Infinite (Irrational Games/2K Games)
Forza Motorsport 5 (Turn 10 Studios/Microsoft Games)
Grand Theft Auto V (Rockstar North/Rockstar Games)
Saints Row IV (Volition/Deep Silver)
Tearaway (Media Molecule/Sony)
---
Best Downloadable Game
Brothers: A Tale Of Two Sons (Starbreeze/505 Games)
Gone Home (The Fullbright Company)
Papers, Please (Lucas Pope)
Resogun (Housemarque/Sony)
The Stanley Parable (Galactic Cafe)
---
Best Technology
Assassin's Creed IV: Black Flag (Ubisoft Montreal/Ubisoft)
Grand Theft Auto V (Rockstar North/Rockstar Games)
The Last Of Us (Naughty Dog/Sony)
Killzone: Shadow Fall (Guerrilla Games/Sony)
Tearaway (Media Molecule/Sony)
---
---
IGF Awards
---
Seumas McNally Grand Prize
The Stanley Parable (Galactic Cafe)
Don't Starve (Klei Entertainment)
Jazzpunk (Necrophone Games)
Papers, Please (Lucas Pope)
DEVICE 6 (Simogo)
Dominique Pamplemousse in "It's All Over Once the Fat Lady Sings!" (Deirdra Kiai Productions)
---
Excellence In Visual Art
DEVICE 6 (Simogo)
Gorogoa (Jason Roberts)
The Banner Saga (Stoic)
Perfect Stride (Arcane Kids)
Samorost3 (Amanita Design)
Drei (Etter)
---
Excellence In Narrative
The Yawhg (Damian Sommer & Emily Carroll)
Paralect (Paralect Team)
DEVICE 6 (Simogo)
Dominique Pamplemousse in "It's All Over Once the Fat Lady Sings!" (Deirdra Kiai Productions)
The Stanley Parable (Galactic Cafe)
Papers, Please (Lucas Pope)
---
Excellence In Design
TowerFall Ascension (Matt Thorson)
868-HACK (Michael Brough)
Mushroom 11 (Untame)
Papers, Please (Lucas Pope)
Don't Starve (Klei Entertainment)
Crypt of the NecroDancer (Brace Yourself Games)
---
Excellence In Audio
Samorost3 (Amanita Design)
Dominique Pamplemousse in "It's All Over Once the Fat Lady Sings!" (Deirdra Kiai Productions)
The Stanley Parable (Galactic Cafe)
Crypt of the NecroDancer (Brace Yourself Games)
DEVICE 6 (Simogo)
The Yawhg (Damian Sommer & Emily Carroll)
---
Nuovo Award
Dominique Pamplemousse in "It's All Over Once the Fat Lady Sings!" (Deirdra Kiai Productions)
Luxuria Superbia (Tale of Tales)
Extrasolar (Lazy 8 Studios)
Perfect Woman (Peter Lu and Lea Schonfelder)
SoundSelf (Robin Arnott)
Papers, Please (Lucas Pope)
Save the Date (Paper Dino Software)
Corrypt (Michael Brough)
---
Best Student Game
Risk of Rain (Hopoo Games - University of Washington)
---
Audience Award
The Stanley Parable