The great challenge of contemporary video game production
Streamline discusses the thinking behind its Streamframe management tool
The last five years has seen a dramatic shift in global production systems.
National economies are beginning to function in more open market models, with trade barriers and regulations coming down. This has allowed for a progressive shift towards multi-lateral trade models, with generous regulations encouraging trade to efficiently unleash the global resources required in modern video game production. That has led to another challenge for the games industry. These resources need to be gathered into synchronized pipelines that takes into account a need for full transparency and a 24/7-production process.
"Essentially, video game production has been re-conceptualized from the ground up and this is happening with studios in full production."
Essentially, video game production has been re-conceptualized from the ground up and this is happening with studios in full production. Cut throat markets mean no one can shut down and retool production, so it's done on the fly, with an almost haphazard approach, which frustrates both workers and managers. New tool sets come online, are mastered and then replaced with alarming regularity. This promotes a constant change in our business. In some ways, it's the companies that manage this agitated flow that succeed. A less than ridged posture toward trends pays dividends.
At Streamline Studios we've always been focused on maximizing efficiencies, and promoting a fully participatory process. We saw perfecting and refining our techniques as fulfilling our customer's needs for a fluid, transparent process; responsive, flexible and customized to each projects unique requirements.
Part of our challenge became not only the rapidly evolving technology, but also the growing global scale of production. We needed our teams to join our customer's teams and create a single super-team, and to do that we needed to pull down old barriers we considered obsolete.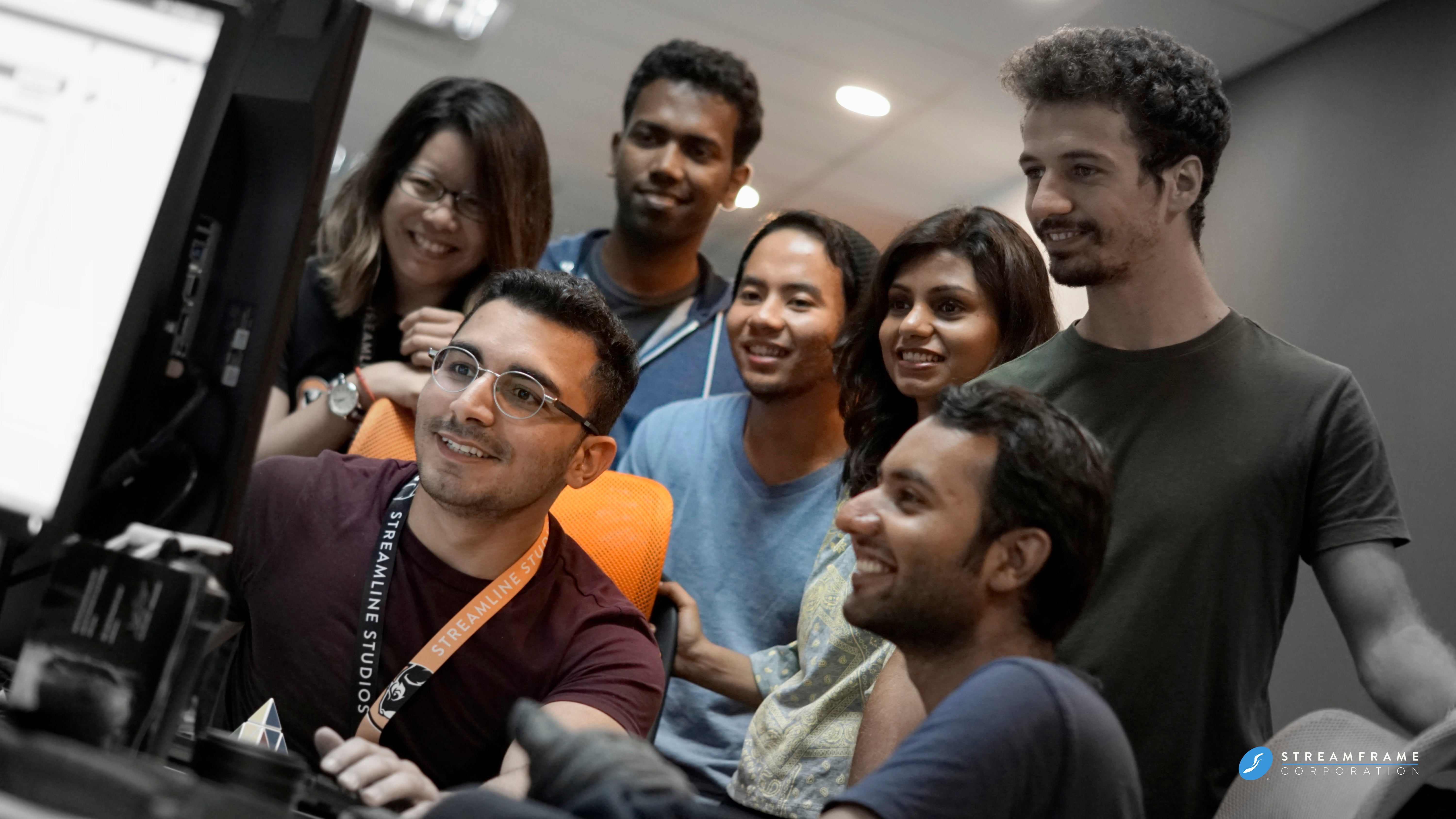 Another critical component of this challenge was trust. We needed our customers to open their process to us, and we in turn needed to open our studios. Total transparency, and the final piece, total responsibility, meant every team needed to take ownership of its output.
We achieved this in large part by engineering a proprietary production management tool called Streamframe.
Streamframe took years of AAA production experience and distilled the complex process into a manageable system customized for 21st century game production. Our global production network transfers an active exchange of knowledge and data across borders and time zones, creating accurate records, annotations, and outcomes.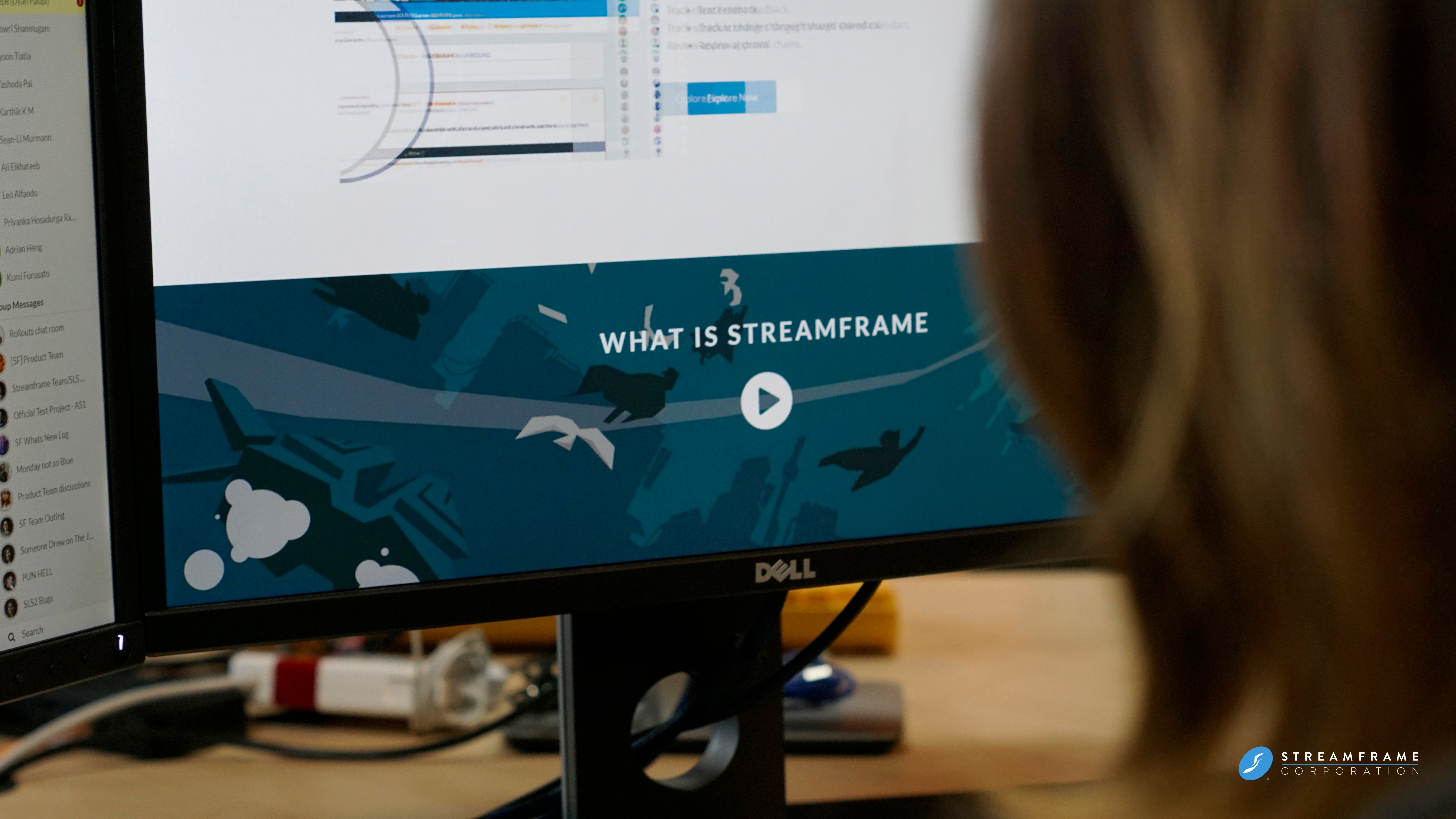 We needed Streamframe to create a clear path toward completion of the most complicated video game projects, while at the same time remaining flexible in a creative process that must remain responsive to evolving creative needs as a game's vision emerges.
What we were looking for was partnerships. Partnership became key to our vision of a process that would work in evolved game production. But traditionally partnerships have always had a geographical element. Proximity drove partnership models, particularly in creative industries. The idea of a 'writers room', or artists communicating across a table to drive each other to excellence has always been the controlling factor in creating dynamic creative ideas. That hasn't changed. But what has changed is the scale and scope of video game production. Was there a way to respect these models and still have dynamic creativity over great distances? This became another important consideration for our Streamframe tool.
We've watched this industry evolve and grow. Nowadays, to fully compete in the video game industry, and deliver a game that sets new technical and artistic standards, large teams of specialists must be assembled, and coordinated by a global production system. This is a given in our industry. The transparency of that system becomes key, as the collaboration of different teams must rise to the creative goal of a game as a whole.
At Streamline we see this as a re-imagining of outmoded vendor relationships, to a more powerful participation model, where all teams accept a responsibility of result, and an environment of ideas is fostered to raise the game to groundbreaking creative.
This then becomes the greatest challenge facing all producers of AAA games: How to fully compete in a fluid and demanding global production environment, respond to the evolving trends of changing technology, bring disparate teams together and still deliver a great game.