The Computer Games Journal acquired by Springer
Academic publication becomes Springer's first games based title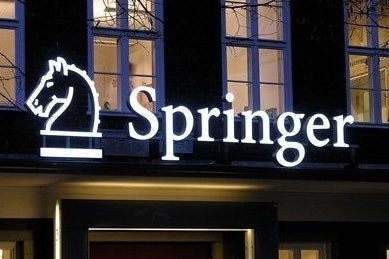 Academic publication The Computer Games Journal has been acquired by Springer Science & Business Media LLC.
"There will follow a transition period. We aim to provide the new (Springer) submission guidelines as soon as possible. The first Springer-owned TCGJ editions will be published in 2015" said a statement from The Computer Games Journal.
"Furthermore, previous editions of TCGJ are not being acquired by Springer. The next two editions for 2014 will also be published independently by the editors-in-chief. All existing TCGJ editions from 2012 to the end of 2014 shall remain as independent TCGJ editions under the ownership of Dr John Sutherland, editor-in-chief. Springer-owned editions of TCGJ shall emerge from the start of 2015 onwards."
The Computer Games Journal launched in 2011 and featured contributions from both the industry and the academic world. Articles have included 'It's only a game' - ethics, empathy and identification in game morality systems and Physical responses (arousal) to audio in games.