Update: Sarkeesian cancels USU talk after threats
"Police wouldn't take steps to prevent concealed firearms at event"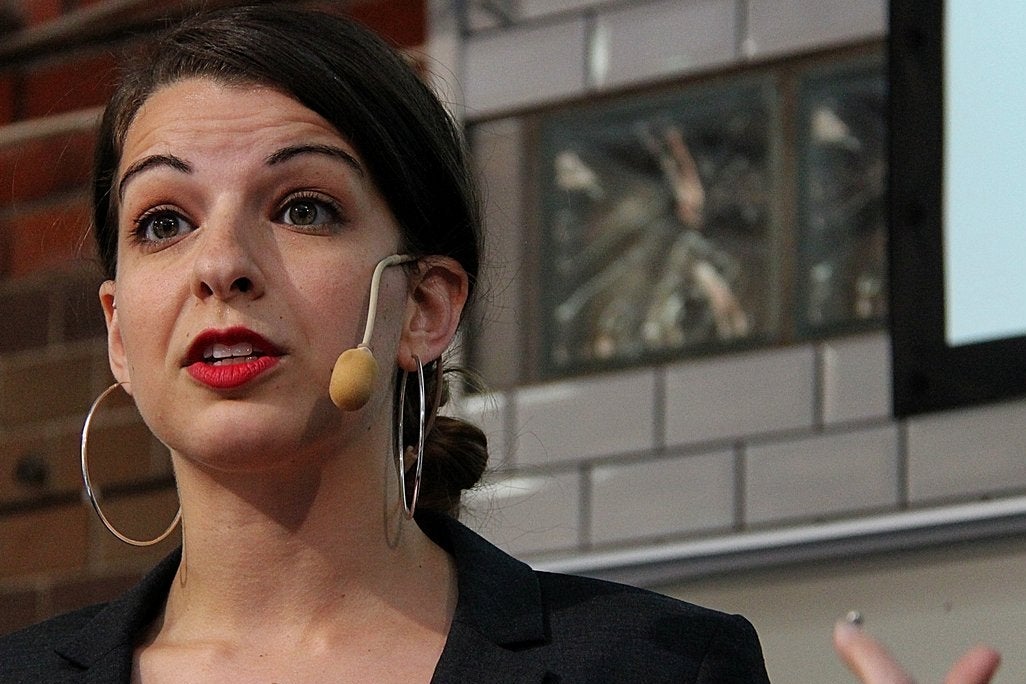 Update
Anita Sarkeesian has had to cancel her appearance at Utah State University tomorrow following discussions with campus police who, due to state gun laws, could not stop people attending the event with hidden firearms.
The university has also released a statement.
Anita Sarkeesian has canceled her scheduled speech for tomorrow following a discussion with Utah State University police regarding an email threat that was sent to Utah State University. During the discussion, Sarkeesian asked if weapons will be permitted at the speaking venue. Sarkeesian was informed that, in accordance with the State of Utah law regarding the carrying of firearms, if a person has a valid concealed firearm permit and is carrying a weapon, they are permitted to have it at the venue.
Original story
Utah State University has today received vile terror threats attempting to stop a talk by Anita Sarkeesian. The threats have not been successful, with USU campus security helping to make sure the event can still go ahead.
The university confirmed to The Standard Examiner that the threats were received this morning in an email to Ann Austin, director of the Center for Women and Gender Studies at USU.
GamesIndustry.biz will not be publishing the deranged ranting of the email here, but the text promised to use guns and pipe bombs to kill staff, students and attendees to the event. Specific threats were also made against Sarkeesian.
The event has not been called off and will take place tomorrow at USU's Taggart Student Center Auditorium at 11.30am.
The threats mark the latest shameful episode in a recent rise in aggressive behaviour towards women in the industry. This behaviour has resulted in a number of people being forced from their homes and subjected to abuse online.
On Saturday Sarkeesian used Twitter to address the issues of such threats at her public engagements and called on the industry to take a stand.