Tencent, Unity, Tinybuild and CCP are the first D.I.C.E. Europe speakers
James Mitchell, Clive Downie, Alex Nichiporchik and Hilmar Petursson will speak on the "World Builders" theme at Barcelona event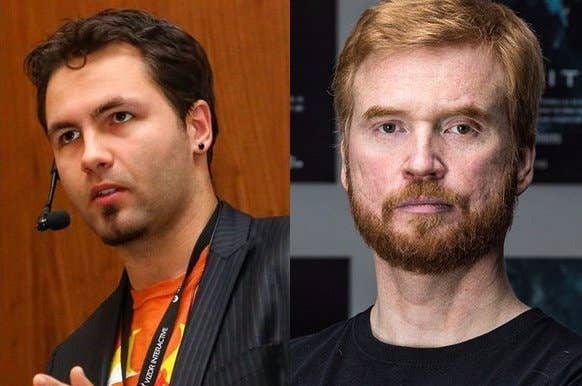 Tencent, Unity Technologies, Tinybuild and CCP Games are the first names on the schedule for D.I.C.E. Europe this year, with all sessions at the Barcelona event based on the theme, "World Builders."
That theme will be open to interpretation, with this year's speakers encouraged to explore creative communities and player communities, as well as the actual worlds featured in their games. The same theme will be further explored at the D.I.C.E. Summit in Las Vegas next year.
Hilmar Veigar Petursson, CEO of CCP Games, oversees one of the most vibrant virtual worlds ever created in Eve Online, and he will discuss the relationship between games and the human condition in a talk called, "Why are we doing this, really? The human benefit of computer games." With Tinybuild, CEO Alex Nichiporchik has used social media platforms to build communities around its games, a subject he will explore in his talk, "Finding indie success by embracing livestreaming."
Completing the early line-up are Clive Downie, CMO at Unity Technologies, which has a community of more than 1 million monthly active developers, and James Mitchell, chief strategy officer at one of the world's biggest companies, Tencent.
"In the past couple years, D.I.C.E. Europe has truly evolved into its own unique brand of conference experience - an unparalleled setting with the right number of attendees, intelligent conversations, and relaxed networking," said Martin Rae, president of the Academy of Interactive Arts & Sciences, in a statement.
"We are excited to see how speakers and attendees rally around the theme World Builders and all it encompasses."
D.I.C.E. Europe 2016 will be held at the W Hotel in Barcelona, from September 11 to 13. For more information, follow the link.
GamesIndustry.biz is a media partner for D.I.C.E. Europe. Our travel and accommodation costs will be provided by the organiser.