Temple Run 2 hits 50m downloads in two weeks
Imangi Studios' sequel surpasses Angry Birds Space as the fastest growing mobile game to date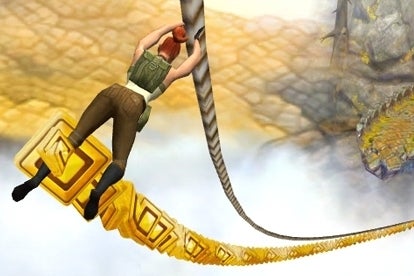 Imangi Studios' Temple Run 2 reached 50 million downloads in its first two weeks, setting a new record for a mobile game.
Angry Birds Space was the previous fastest game to hit 50 million downloads across all platforms, but it took 35 days to reach that target. Temple Run 2 managed it in just 13 days.
"Temple Run has evolved into something so much bigger than us," said Imangi co-founder Keith Shepherd. "The game has performed beyond our wildest dreams, and we are thrilled that gamers and fans have embraced Temple Run 2 in such a short period of time."
Temple Run 2 is free-to-play, and was downloaded more than 6 million times within 24 hours of being launched on the iOS App Store. However, subsequent releases on Google Play and the Amazon Marketplace pushed the game to new heights of popularity, though it is still some way short of Temple Run's 170 million downloads.