Jobs Roundup: Telltale marketing director hired at Sumo
Elsewhere, Microsoft's The Initiative picks up ex-Insomniac designer and Glen Schofield departs Activision
It can be difficult keeping track of the various comings and goings in the games industry, which is why we compile them in semi-regular round-ups.
If you have new appointments or transitions in your company that belong here, please email newhires@gamesindustry.biz.
Telltale marketing director hired at Sumo
Sumo Digital has announced the appointment of former Telltale senior director of marketing Richard Iggo as its own director of marketing.
Iggo worked with Telltale Games for over seven years on titles such as Game of Thrones, Batman, Minecraft: Story Mode, and Tales from the Borderlands. Prior to his work with Telltale, he worked as VP of marketing for SouthPeak Interactive, VP of marketing for Gamecock Media Group, and senior marketing manager at NCsoft.
At Sumo, Iggo will oversee the company's marketing strategy across its UK and India studios.
"I'm thrilled to return to the UK games industry and to Sheffield to help lead Sumo's ambitious plans," Iggo said. "I look forward to building on the foundations of the creativity, innovation and versatility that Sumo is known for throughout the industry."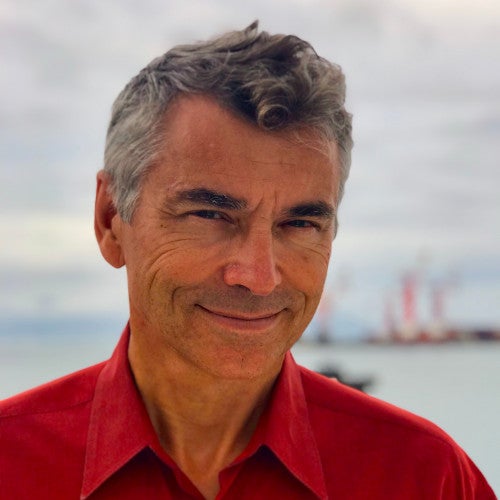 Unity hires new GM of cloud services
Former EA VP of technology Luc Barthelet has been hired by Unity Technologies to head up its cloud services division.
Barthelet's past experience includes his founding and CEO roles in a number of start-ups as well as an extended stint at EA. He worked as the general manager of Maxis Games during the studio's development of The Sims and SimCity 3000, and also served as the VP of technology at EA. In addition, Barthelet was executive director of WolframAlpha.
In his new role, Barthelet will be working to build Unity's cloud services services and products, building upon the division's existing work in the space.
"Unity is so much to so many different people and I'm excited that I get to be part of it," said Barthelet. "I have met a lot of very smart individuals who work at Unity and the company's reputation is nothing less than stellar. I'm really looking forward to working alongside these people to help build and create things never seen before."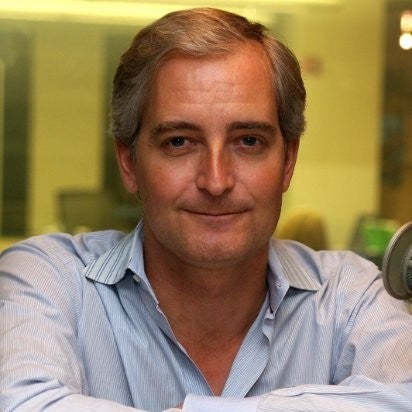 Ed Fries joins Animoca
Animoca Brands has announced the appointment of Xbox co-founder and ex-Microsoft executive Ed Fries as a strategic advisor on the company's board of directors.
Fries brings a wealth of experience to Animoca's board from his time at Microsoft, where he started as a VP in 1986. He helped develop Microsoft Office products in their earliest incarnations, and also created Microsoft Game Studios.
While with Microsoft Game Studios, Fries grew the team to over 1200 employees, published over 100 games, and co-founded the Xbox project.
"Attracting someone of Ed's calibre to our strategic advisory team is another significant achievement for the company," said Animoca director Yat Siu. "Ed has considerable experience in the games space, including the development of one of the most sophisticated and leading products in the Xbox project. We look forward to leveraging this experience across our broader games portfolio."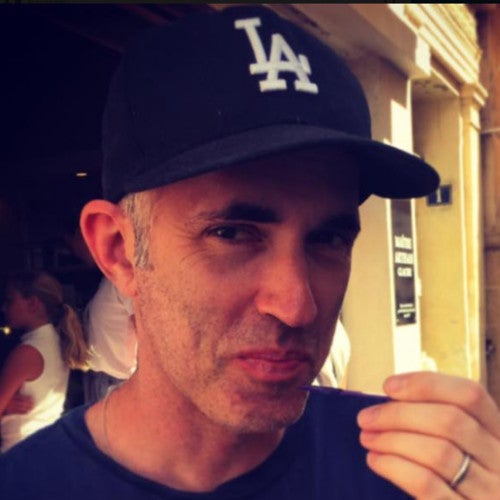 Microsoft's The Initiative picks up ex-Insomniac designer
New Microsoft studio The Intiative has brought onboard former Insomniac Games designer Drew Murray to work on an unknown project.
GameSpot reports that Murray joins The Intiative following work as a designer on games such as Resistance: Fall of Man, Resistance 2 and 3, and Ratchet & Clank Future: Tools of Destruction. He also was the game director for Sunset Overdrive.
Murray joins a number of other recent high-profile hires following The Intiative's founding under studio head Darrell Gallagher, though no details have yet been revealed as to what the studio is up to.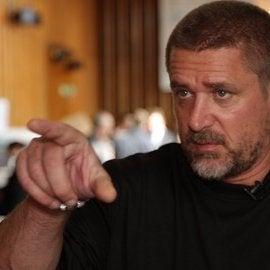 Glen Schofield departs Activision
Sledgehammer Games founder Glen Schofield has announced he will be departing Activision to work on an unknown project after a brief hiatus.
"I've had a great run here at Activision; 3 COD's- MW3, AW and WWll- that I'm proud of," Schofield said in a tweet. "I feel it's time to try something new tho. I'll be leaving Activision end of Dec. and taking some time off to relax. Then off to something else exciting."
Schofield founded Sledgehammer in 2009 with a proposal to Activision to replicate the success he and his co-founder Michael Condrey had with Dead Space at EA in a Call of Duty spin-off. Sledgehammer became a subsidiary of Activision and ended up creating Call of Duty: Modern Warfare 3, Advanced Warfare, and WWII, projects for which Schofield served as director.
Though Schofield didn't specify where he would be headed after Activision, his LinkedIn currently lists a position at presumably his own company, Art by Schofield, where he titles himself video game director. The listing indicates that it may be a placeholder while he is looking for work as well.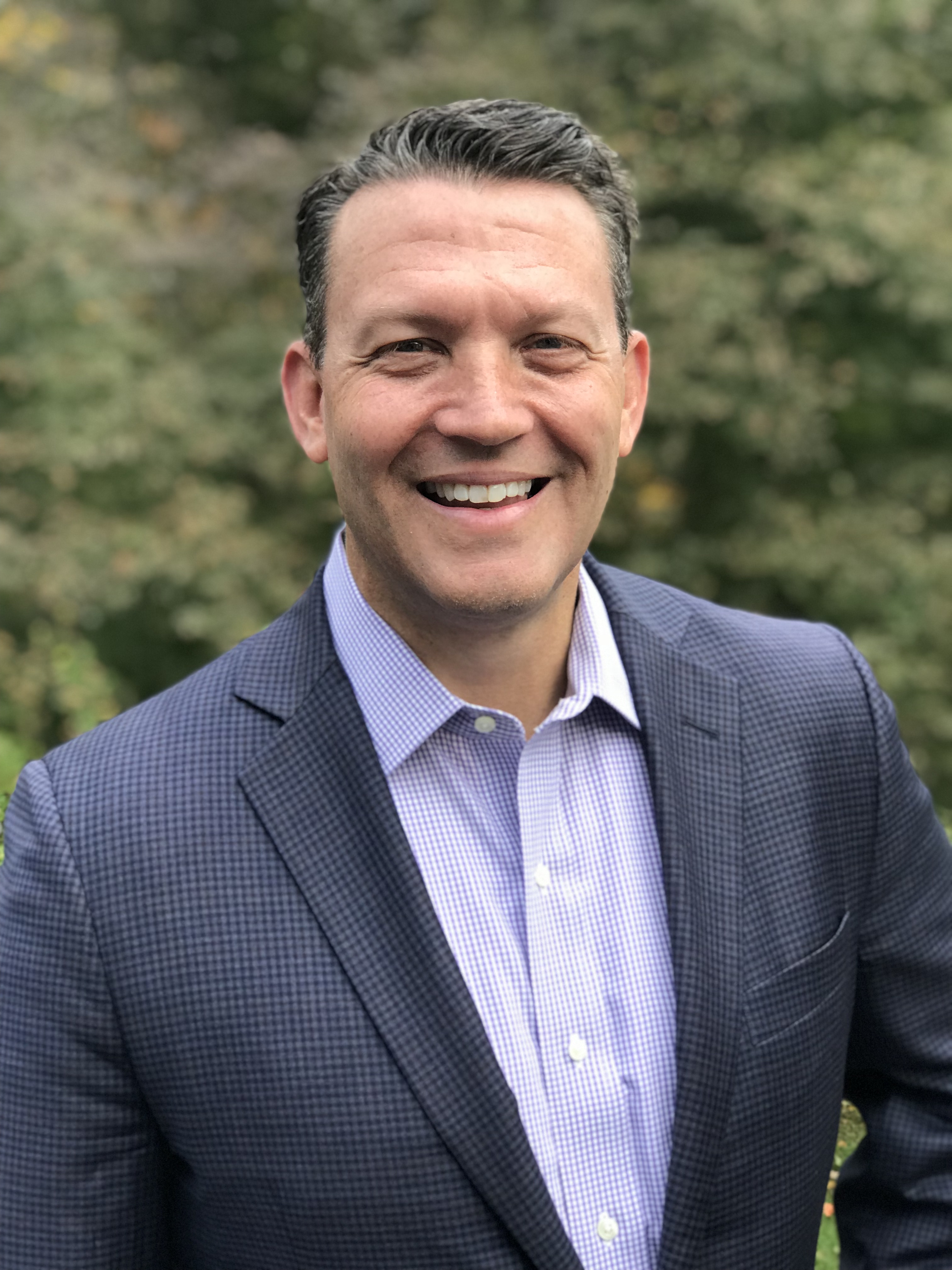 Media sales executive Donald Reilley joins theScore
Sales executive Donald Reilley has been brought onboard digital sports media company theScore to head up the company's esports sales as VP of sales - esports.
In his new role, Reilley will lead the monetization of the company's esports video business from theScore's New York offices.
Reilley's most recent role before this was at NewForm Entertainment as VP of brand partnerships. Prior to this he worked in various senior sales roles at Warner Bros, Amazon, Microsoft, EA, and Major League Gaming.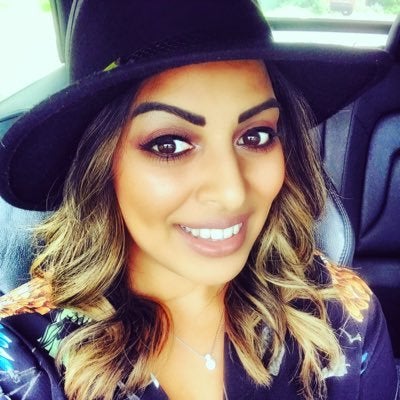 Bandai Namco PR manager makes jump to Warner Bros
Former Bandai Namco UK and Ireland PR manager Rudy Rumjen has departed the company and joined Warner Bros as its new international PR manager.
"Some news from me...this Friday is my last day at @BandaiNamcoUK," Rumjen said in a tweet. "It's been an incredible journey and I cannot thank you all enough for being such a great community. A new and exciting adventure awaits me as join @wbgames as their International PR Manager in the new year."
Rumjen worked as PR manager for Bandai Namco UK and Ireland for nearly two years at the company's London office. Prior to this, she worked in PR for companies such as Rubber Road Ltd, NCC Skills Ltd, and others.
Co-founder Richard Jolly appointed CEO of Splash Damage
Former Splash Damage CEO Paul Wedgwood has opted to step down from his role after over two decades, to be succeeded by company co-founder Richard Jolly.
"Paul and I have been close friends for nearly 20 years and he's been an inspirational leader who's left us with a lasting legacy that ensures we keep employee and player happiness at the heart of the company," Jolly said. "We all sincerely wish him the very best of luck. No matter where his next endeavour takes him, Paul will always be a close friend and remain a part of the Splash Damage family. Although we're sad to see him leave, we're excited about the future of Splash Damage. In the coming year we'll have new developments to announce, and we can't wait to share what we've been up to."
Jolly has worked at Splash Damage since he helped co-found it in 2002. He has worked in roles such as creative director, art director, media director, and CMO over the years.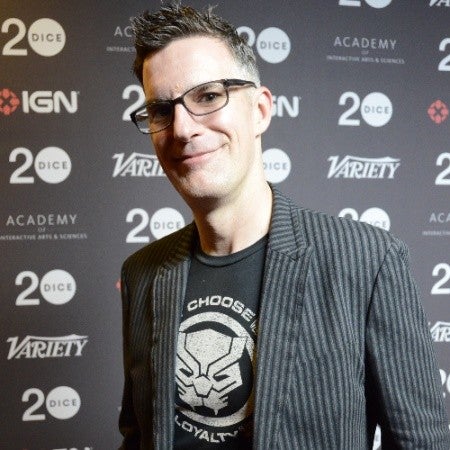 Marvel Games creative director bumped up to VP role
Bill Rosemann, creative director at Marvel Games, has announced that he has been promoted to a VP role alongside his continued role as creative director.
A comics veteran, Rosemann has worked with Marvel Entertainment in various capacities for a number of years. He began as Marvel's manager of marketing and communications in 1994 through 2002, then left for several years for a stint as director of marketing and communications at CrossGen entertainment, and later manager of creative services for DC Comics.
He returned to Marvel in 2006 as a monthly comic book editor, remaining in that position for a number of years. In 2013, he first took on the creative director role with Marvel Custom Solutions, then moved to Marvel Games in 2014. Last year, he was promoted to executive creative director ahead of the release of Spider-Man.