Tekken Tag Tournament 2 hits UK number 2 spot
Sleeping Dogs fends off challenge from fighting title to remain in first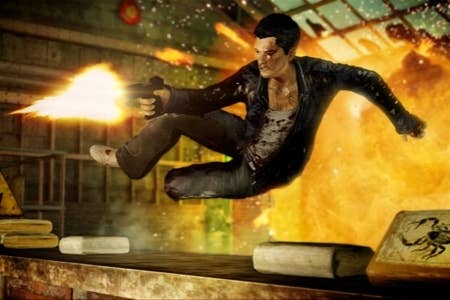 Square-Enix's Sleeping Dogs has recorded another week at the top of the UK retail chart, resisting a push from Namco Bandai's Tekken Tag Tournament 2, which debuts in second place.
Sleeping dogs has been in the top spot since release week, bar one week where it made way for Guild Wars 2. However, the open-world crime title will likely face its stiffest competition yet next week once Gearbox's Borderlands 2 is released on Friday.
Elsewhere, NHL 13 is the only other new entry, managing ninth. Max Payne 3 and Spec Ops: The Line are top 20 re-entries.
All chart data is courtesy of Gfk Chart-Track.
| Last Week | This Week | Title |
| --- | --- | --- |
| 1 | 1 | Sleeping Dogs |
| New entry | 2 | Tekken Tag Tournament 2 |
| 5 | 3 | LEGO Batman 2: DC Super Heroes |
| 3 | 4 | New Super Mario Bros. 2 |
| 4 | 5 | London 2012: The Official Video Game |
| 2 | 6 | The Sims 3: Supernatural |
| 6 | 7 | Guild Wars 2 |
| 8 | 8 | Dead Island GOTY Edition |
| New Entry | 9 | NHL 13 |
| Re-Entry | 10 | Max Payne 3 |
| 7 | 11 | Madden 13 |
| 12 | 12 | LEGO Harry Potter: Years 5-7 |
| 11 | 13 | Mario and Sonic: London 2012 |
| 10 | 14 | Call of Duty: Modern Warfare 3 |
| 13 | 15 | Tom Clancy's Ghost Recon: Future Soldier |
| Re-Entry | 16 | Spec Ops: The Line |
| 9 | 17 | Darksiders 2 |
| 15 | 18 | The Amazing Spider-Man |
| 18 | 19 | FIFA 12 |
| 17 | 20 | Sniper Elite V2 |