Team Fortress 2 Workshop pays out $10m to contributors
$250,000 alone to the Robotic Boogaloo update team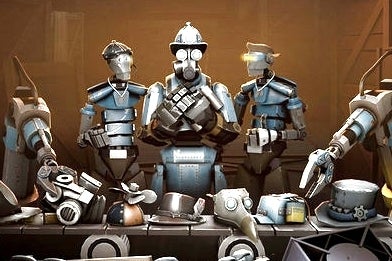 Valve has now paid over $10 million to Team Fortress 2 community members that have made items for the game with its creation tools.
"Over the weekend we hit a new landmark, with over ten million dollars paid out to over 400 contributors and partners," reported the official Team Fortress 2 blog.
"And close to $250,000 of that figure will be paid out to the sixty-plus people who created the Robotic Boogaloo update."
The Robotic Boogaloo was the game's first entirely community created update, and featured 57 robot inspired hats. Valve credited it with helping to test a new item importer and SteamPipe.
Valve used the landmark as a chance to encourage other users to try creating items for the Team Fortress 2 Workshop, promising it was simpler than ever.
"We've also done a bunch of work improving the item submission tool, so it's never been easier to submit. The tool now automatically tests new creations against a set of standards, meaning anything you create is now significantly more likely to be game-ready."