Take-Two ends fiscal year with a group effort
Red Dead Redemption 2 sales slowing down but GTA V and NBA 2K19 continue to drive Take-Two results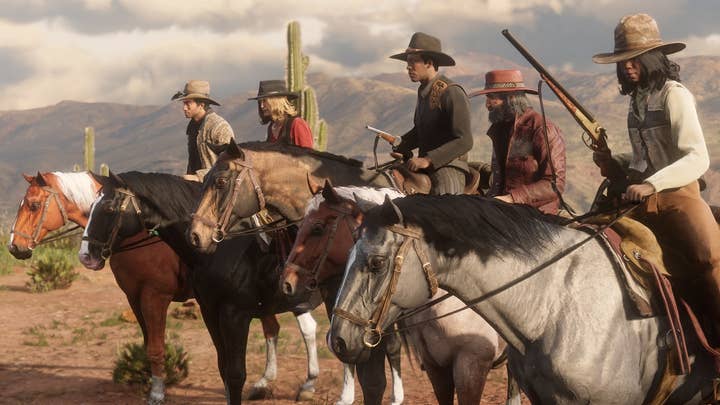 The focus of Take-Two Interactive's fiscal 2019 was Red Dead Redemption 2 from the moment Rockstar's open-world Western sequel was scheduled for it, but the publisher's final results for the year may say more about Grand Theft Auto V and the NBA 2K series.
Take-Two Interactive today released its fourth quarter and full year results, showing significant year-over-year top-line growth for both time frames and a stronger bottom line for the full year.
For the full year, revenue was up 49% to $2.67 billion, with net income rising 92% to $333.84 million. Total net bookings were up 47% to a new Take-Two record of $2.93 billion. For the fourth quarter alone, revenue jumped 20% to $539.01 million, while net profits dipped 37% to $56.83 million.
Red Dead Redemption 2 has shipped an impressive 24 million units to date, although its pace has slowed down considering it ended the previous quarter with 23 million shipped. As for Red Dead Redemption Online, Take-Two said its net bookings were up quarter-over-quarter.
"We're very excited about where Red Dead Online is going," Take-Two chairman and CEO Strauss Zelnick tells GamesIndustry.biz today. "It's coming out of Beta this quarter, and we have content drops coming. Our experience has been that momentum always picks up. At this stage at the launch of Grand Theft Auto Online, compared to Red Dead Online, we are well ahead of where we were. It's performing well indeed."
He added, "As for Red Dead 2 itself, the game, we haven't dropped the wholesale price and we've sold another million units. It's vastly better than our expectations. It's tied with Grand Theft Auto V with a 97 Metacritic score, so we're thrilled."
Beyond Red Dead Redemption 2, Take-Two also touted the "outstanding performance" of NBA 2K, and better-than expected numbers for Grand Theft Auto Online and Grand Theft Auto V. NBA 2K19 has now shipped more than 9 million units, which matches the sales figures NBA 2K18 had put up by the same time last year. However, recurrent consumer spending saw a significant boost for the franchise, up 79% in the fourth quarter and 45% for the full year.
Elsewhere in the company's catalog, Civilization VI was singled out for praise a number of times, with Take-Two saying it "significantly outperformed our expectations due to the popularity of the Nintendo Switch SKU and the title's expansion packs." The most recent of those expansion packs, Gathering Storm, was called "the largest and most successful add-on content" in the franchise's history.
For the new fiscal year, Take-Two is projecting net revenue between $2.7 billion and $2.8 billion, with earnings before income taxes of $447 million to $481 million.