SXSW Gaming organizer passes away
Matthew Crump suffers fatal heart attack less than a week before start of annual conference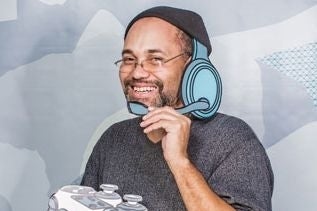 Matthew Crump, lead organizer behind the inaugural SXSW Gaming Awards, passed away over the weekend, according to a post on the event's official website.
"Five days in front of the 2014 SXSW Interactive Festival, I wanted to be writing blog posts about all the exciting things in store for this year's event," SXSW Interactive director Hugh Forrest said. "Instead, I am still struggling to process the shocking and completely unexpected news from Sunday afternoon. Our friend Matthew Crump, who was part of the SXSW Gaming Team, has passed away from a heart attack."
Crump was a veteran developer with 18 years of industry experience. He broke into the field as a designer for EA's Origin Systems, and went on to work at Acclaim, Aspyr, Amaze, and Armature before taking a role with the South-by-Southwest festival in 2012.
"He believed passionately in the importance of increasing diversity at SXSW and also in the importance of increasing diversity in the gaming industry," Forrest said. "His life seemed to be coming together in so many ways and he was excited about the future. Matthew, we hope you are enjoying some incredible video games on the other side."
The first-ever SXSW Gaming Awards are set for this coming Saturday night. Forrest said the event "will go on as planned and will function as a celebration of his life."
Photo credit: Annie Ray