SXSW Gaming Awards finalists revealed
Game Of The Year is all about action and fantasy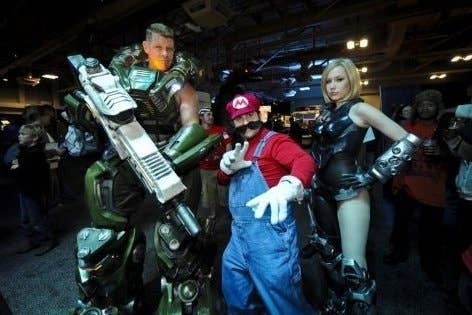 The finalist for the second-annual SXSW Gaming Awards have been announced and it turns out it's a great time to be a hero swinging a sword at monsters.
Bayonetta 2, Dark Souls II, Dragon Age: Inquisition, Middle-earth: Shadow of Mordor and Shovel Knight from Yacht Club Games are all in the running for Game of the Year.
There are an impressive number of other categories too from the expected like Excellence in Animation to the more unusual, like Most Valuable Esports Team and Most Anticipated Crowdfunded Game. You can see a full list of all the categories and finalists here.
"It's fantastic to see the SXSW Gaming Expo continue to get bigger and better each year and to have the Gaming Awards continue to grow along with it," said gaming project manager Justin Burnham.
"We've added several new award categories in 2015 and with a diverse list of finalists, from heavy-hitting AAA titles like Middle-earth: Shadow of Mordor to indie stand-outs like Shovel Knight, we're excited to see who comes out on top."
The awards ceremony will take place on March 14.