SXSW cancels gaming panels after threats
Update: Buzzfeed threatens to pull out unless panels reinstated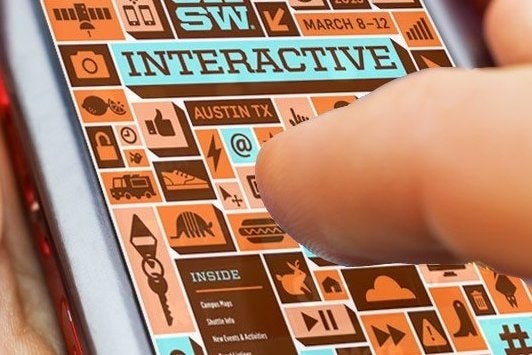 Update
Following uproar on social media and threats from both Buzzfeed and Vox Media to withdraw from SXSW Interactive the event organisers have released a vague statement that could mean the sessions stand a chance of being reinstated.
"We want the SXSW community to know that we hear and understand your frustrations and concerns about the recent cancellation of two SXSW Gaming panels.
The safety of our speakers, participants and staff is always our top priority. We are working with local law enforcement to assess the various threats received regarding these sessions.
Moving forward, we are also evaluating several programming solutions as we continue to plan for an event that will be safe, meaningful and enjoyable for all involved. We will provide more information soon."
Update
Modern media empire Buzzfeed has entered the SXSW Interactive controversy, threatening to withdraw from the event unless the panels are allowed to take place.
"BuzzFeed has participated deeply in SXSW for years, and our staffers are scheduled to speak on or moderate a half-dozen panels at SXSW 2016," said a letter to SXSW Interactive from Buzzfeed bosses Ze Frank, Dao Nguyen and Ben Smith.
"We will feel compelled to withdraw them if the conference can't find a way to do what those other targets of harassment do every day - to carry on important conversations in the face of harassment. We hope you can support the principle of free speech and engage a vital issue facing us and other constituents on the event."
Vox Media, home of Polygon and The Verge has now also threatened to withdraw from SXSW Interactive.
"By approving the panels in question, SXSW assumed responsibility for related controversies and security threats. By canceling the panels, they have cut off an opportunity to discuss a real and urgent problem in media and technology today. We have reached out to SXSW organizers and ask that they host a safe and open discussion of these issues, rather than avoid them. Vox Media will not be participating in this year's festival unless its organizers take this issue seriously and take appropriate steps to correct. We will work to find an alternative forum for this conversation and invite others who feel the same to join us."
Reports are also coming out that SXSW's behaviour concerning the two panels has been either suspect or clueless from early on.
SXSW Interactive has yet to respond to the drama that has followed its initial cancellation announcement.
Original story
SXSW Interactive has chosen to cancel two gaming sessions, "SavePoint: A Discussion on the Gaming Community" and "Level Up: Overcoming Harassment in Games," at its March 2016 event after it received threats of violence.
SXSW Interactive Director Hugh Forrest gave the following statement:
"We had hoped that hosting these two discussions in March 2016 in Austin would lead to a valuable exchange of ideas on this very important topic.
However, in the seven days since announcing these two sessions, SXSW has received numerous threats of on-site violence related to this programming. SXSW prides itself on being a big tent and a marketplace of diverse people and diverse ideas.
However, preserving the sanctity of the big tent at SXSW Interactive necessitates that we keep the dialogue civil and respectful. If people can not agree, disagree and embrace new ways of thinking in a safe and secure place that is free of online and offline harassment, then this marketplace of ideas is inevitably compromised.
Over the years, we are proud of the healthy community of digital innovators that has formed around SXSW. On occasions such as this one, this community necessitates strong management to survive. Maintaining civil and respectful dialogue within the big tent is more important than any particular session."
The move has been met with anger and disappointment on Twitter.
SavePoint - A Discussion on the Gaming Community was to be presented by journalist Lynn Walsh, adult entertainer, Gamergate supporter and activist Mercedes Carrera, Pixel Metal's Nick Robalik and founder of The Open Gaming Society Perry Jones.
"The panel will focus heavily on discussions regarding the current social/political landscape in the gaming community, the journalistic integrity of gaming's journalists, and the ever-changing gaming community, video game development, and their future."
Level Up: Overcoming Harassment in Games would have featured journalist and sociologist Katherine Cross, IBM Watson designer Caroline Sinders and Randi Harper of the Online Abuse Prevention Initiative.
"A panel from experts on online harassment in gaming and geek culture, how to combat it, how to design against it, and how to create online communities that are moving away from harassment."
"I'm not shocked by [SXSW's] reaction because it is the reaction of people who have never had to deal with this," Sinders told Motherboard.
"We are disheartened and we are sad, but it is something where this is one of the first times SXSW has gone through this and there isn't a guidebook for these things-but maybe there needs to start being one."
In an email to Harper SXSW organisers explained it was cancelling panels "focused on the Gamergate controversy" to protect "the sanctity of the big tent."
I invite @sxsw or any other conference to chat with us about how to handle attendee and panelist security. We're kind of the experts.

— chasing the dopamine (@randileeharper) October 26, 2015
I had zero interest in litigating or discussing the GG panel at SXSW. Me and my panelists were focused on our broad, solutions-oriented talk

— Katherine Cross (@Quinnae_Moon) October 26, 2015