Swedish Gamestop stores break Cataclysm embargo
At least two shops in Malmo sell game on Saturday in response to rival chain going early
At least two Gamestop stores in Sweden sold copies of the latest World of Warcraft expansion over the weekend, breaking an international sales embargo.
GamesIndustry.biz received photographic and video evidence of the sales, which were confirmed when contacting the branches involved. According to Gamestop staff, sales were made after a rival chain, the Gothenberg branch of Rocks, sold copies of the game on Saturday morning.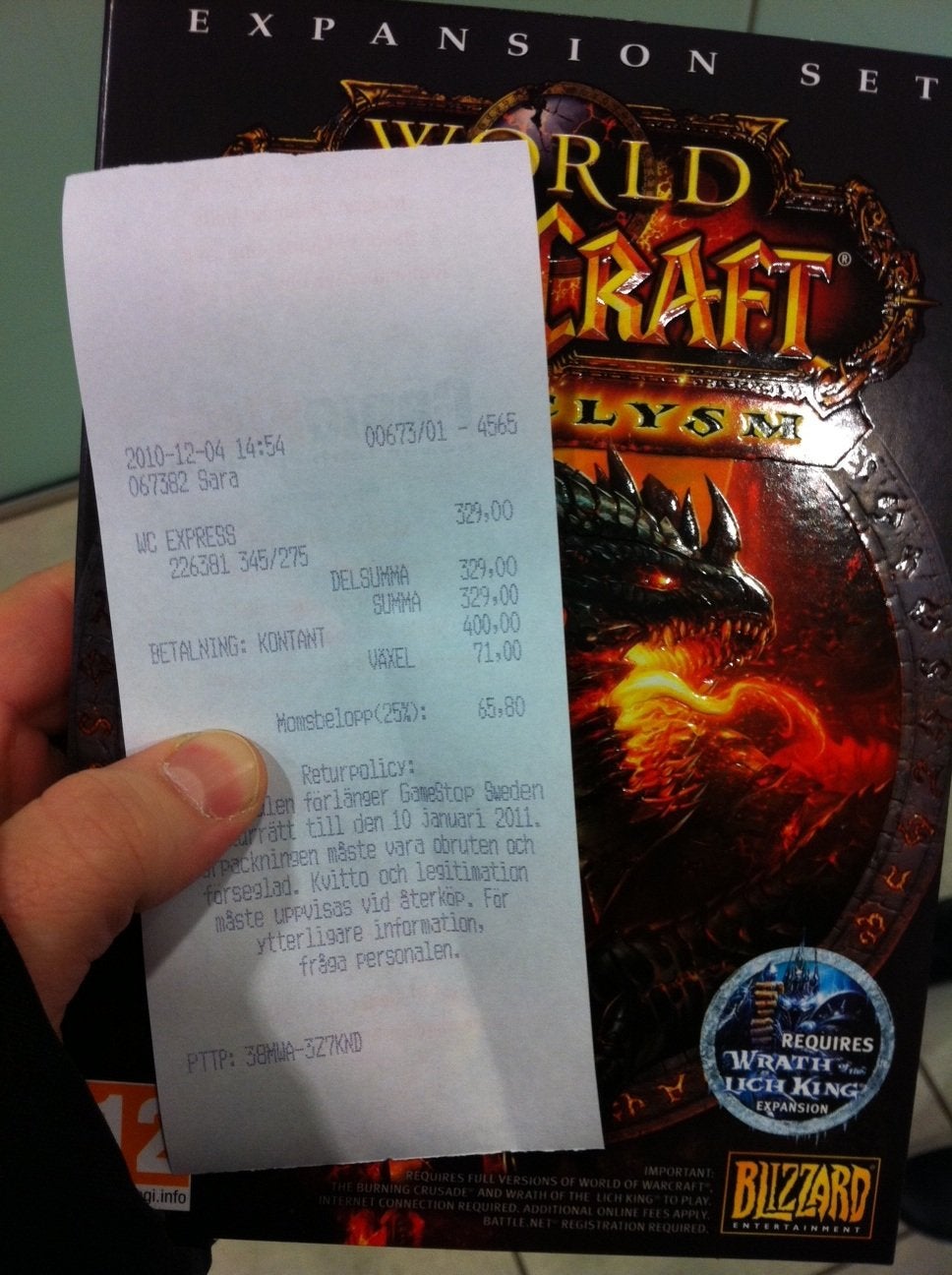 The stores have since stopped selling the game again until midnight tonight, a decision made by management.
Digital downloads of the expansion have been available to pre-load from Blizzard's Battlenet site for some time, but cannot be activated until the official launch date of 00:01 on December 7.