Survey: 35% of gamers have a subscription service
9% of current subscribers already pay for multiple gaming services while 71% would consider multiple subs, according to global Simon-Kucher poll of 13,000+ consumers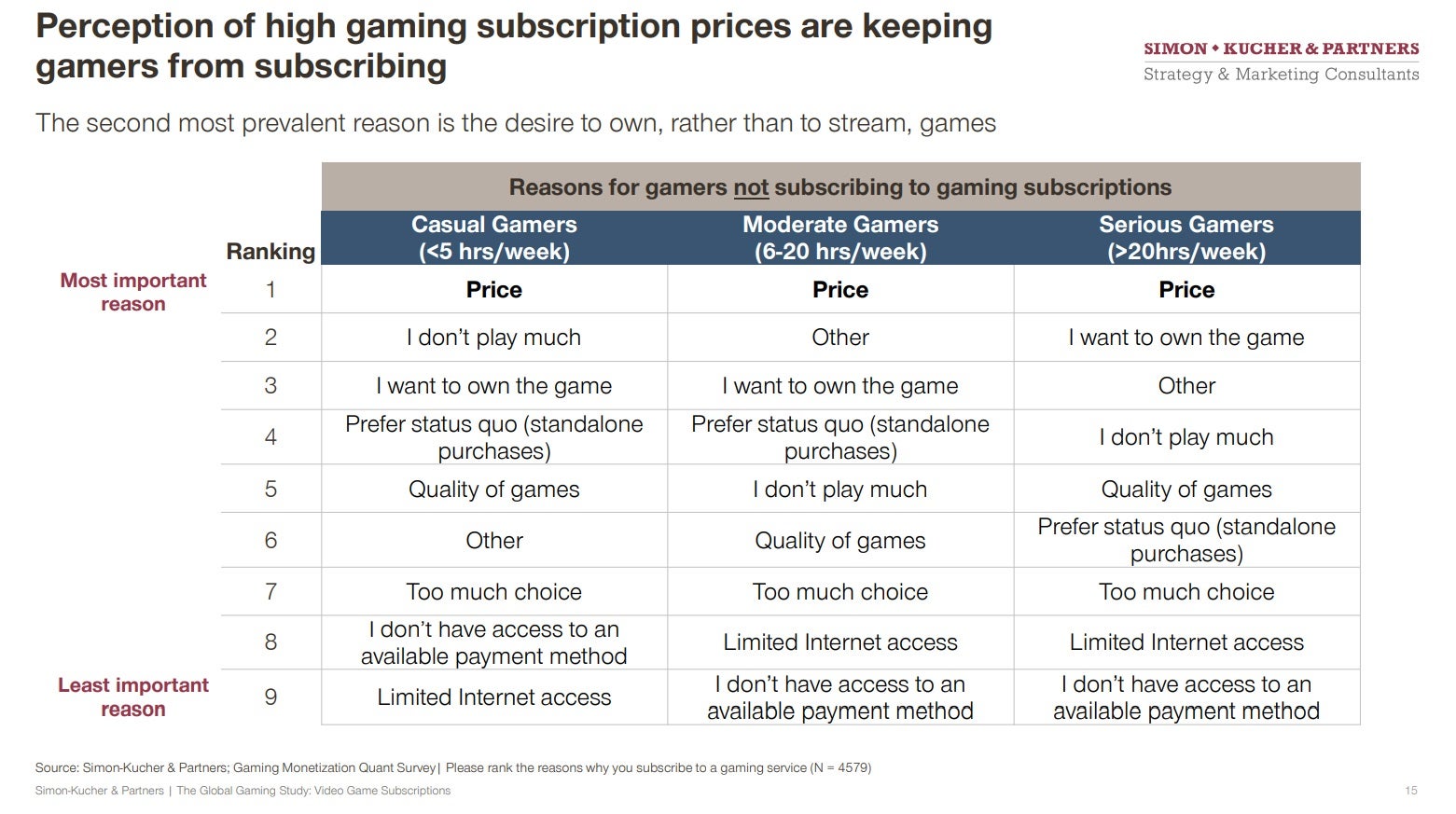 Marketing consultancy Simon-Kucher & Partners today released a report titled "The Global Gaming Study: The Future of Subscriptions" suggesting that subscription gaming services have already been embraced by a significant chunk of the market, but have plenty of room to grow.
The report was based on a representative sample of more than 13,000 people from 17 countries conducted in May and June with the help of market research firm Dynata.
According to the survey, 35% of gamers around the world have an active gaming subscription, but they are not distributed equally.
In the US, only 20% of gamers were actively paying for a subscription service, while gamers were more than twice as likely to be subscribers in markets like India and Indonesia.
The survey identified room for growth in gaming subscriptions not just among gamers who haven't yet signed up, but among those already paying for services.
80% of respondents already signed up for one subscription service said they were either already subscribing to multiple such services (9%) or were interested in having multiple subscriptions (71%).
As for what would entice them to sign up, subscribers were broadly united in saying the quality of the games on offer was the most important factor.
The next three reasons to subscribe were price, number of games, and diversity of games, although those were prioritized differently depending on how many hours of gaming the respondents played each week.
However, when non-subscribers were asked about their reasons, the number one factor was price, with a desire to own games rather than rent access to them being another top concern.